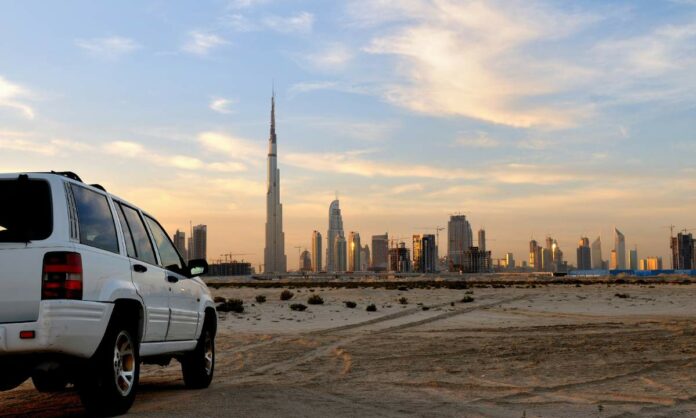 You can legally drive in the UAE with a Saudi license without needing an international driving license. When you plan to drive in UAE with Saudi license, you must familiarize yourself with the various rules, regulations, and processes you'll need to navigate.
Driving in the UAE with a Saudi License
If you have a Saudi driving license and desire to drive in the UAE, there are some vital factors to remember. As a Gulf Cooperation Council (GCC) member, the UAE acknowledges driving licenses issued by other GCC countries, including Saudi Arabia. This means that you can legally drive in the UAE using your Saudi license without the need for an international driving license.
However, it's important to note that the requirements may differ based on your visa status.
Driving as a Tourist or Visitor
Those visiting the UAE or Dubai on a tourist or visit visa can drive using a valid Saudi license for up to three months. This is a convenient option for tourists wishing to rent a car for sightseeing or visiting friends and family. However, it's important to note that each rental company may have its own policies, so checking in advance is always a good idea.
Driving as a Temporary Worker
If you are working in the UAE temporarily, the conditions can be slightly different. While you can still drive with a Saudi license, confirming with your employer about the regulations is advisable.
In most cases, employers provide a rental or company vehicle with authorization from the local traffic authorities. This ensures that you are covered by insurance and are legally permitted to drive in the UAE.
Driving as a Permanent Resident
For those planning to reside in Dubai or the UAE on a permanent work visa, you will have a more extended period to convert your Saudi license to an Emirates one. However, starting this process as soon as possible is essential to avoid any legal complications.
Remember, while the UAE recognizes Saudi licenses, it's crucial to familiarize yourself with the traffic rules and regulations in the country. Each GCC country may have its own specific driving laws and regulations, so it's always a good idea to research and understand these rules before hitting the road.
Converting a Saudi License to a UAE License
If you're going to live in the UAE for a long time, you should change your Saudi driver's license to a UAE license. This process is easy but requires some preparation and understanding of the necessary steps.
Here's a detailed guide on how to convert your Saudi license to a UAE license.
Required Documents
Before you begin the process, gathering all the required documents is essential. These include:
Your original driving license from Saudi Arabia. Holders of paper driving licenses must submit a letter from the consulate.
An electronic eye test.
Your original valid Emirates ID.
A legalized license translation if it was not in English or Arabic.
If you're a resident with a visa issued in another emirate (for example, your company has a branch in Dubai, and you work there), you'll need to provide additional documents:
A trade license copy of both branches (Dubai and other Emirate branches).
A letter from the company certifying that you work in the Dubai branch.
Service Fees
Converting your Saudi license to a UAE license involves some fees. These include:
200 AED for opening a file.
600 AED for issuing a license.
50 AED for the handbook manual.
An additional 20 AED for Knowledge and Innovation fees.
How to Apply
The application process can be done via the RTA Website or at one of the approved driving schools, such as Belhasa Driving Centre, Dubai Driving Centre, Emirates Driving Institute, or Eco-Drive Driving Institute.
If you choose to apply via the RTA website, the process is as follows:
Access the RTA website.
Specify your nationality and the source of your driving license, and attach a copy of it.
Submit the application and receive a reference number to follow up.
Undergo the eye test at one of the Eye Test Centers accredited by RTA.
Bring your original driving license to the Customer Happiness Centre to verify it or withdraw it based on nationality.
The driving license is printed and submitted to you.
The average waiting time for the process via the website is instant. The validity of the license is 1 year for customers below the age of 21 and 2 years for customers 21 years and above.
By following these steps, you can smoothly convert your Saudi license to a UAE license and continue driving legally and safely. In the next section, we'll delve into the driving rules and penalties in the UAE to ensure you're fully prepared for the road.
Rent a Car in Dubai with a Saudi License
If you're heading to Dubai and would like to explore the city at your leisure, renting a car is an excellent choice. The great news is that you can rent a car in Dubai using your Saudi license, making it a convenient mode of transportation for both business and leisure purposes.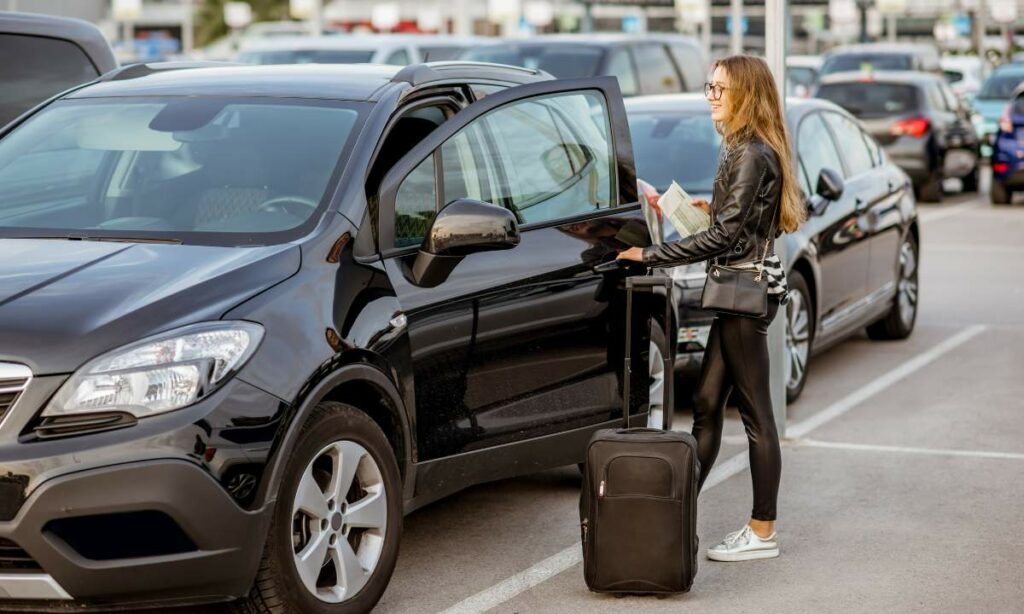 Acceptance of Saudi License
You can rent a car and drive in Dubai using your Saudi license. This has been confirmed by many travelers who have successfully rented cars and driven around all six countries in the GCC using their Saudi licenses.
Renting a Car in Dubai
When it comes to renting a car in Dubai, there are plenty of car rental operators available. This gives you the flexibility to choose a vehicle that suits your needs and budget. However, renting from a reputed car rental company is always advisable. This ensures you get a well-maintained, clean car and can expect a hassle-free experience.
While the rates for car rentals in Dubai can vary, the competitive market means that you can often negotiate a better deal. Feel free to bargain on the rates and compare offers from different companies to get the best value for your money.
Insurance and Other Requirements
When renting a car in Dubai, it's crucial to take full insurance coverage. This protects you from any unexpected costs in case of an accident or damage to the vehicle. Most car rental companies offer various insurance options, so choose the one that best suits your needs.
In addition to your Saudi license, you'll also need a credit card in your name. This security deposit is for additional charges, such as toll fees or extra mileage.
Driving Rules and Penalties in the UAE
As you prepare to drive in the UAE with a Saudi license or after converting your Saudi license to a UAE license, it's crucial to familiarize yourself with the driving rules and penalties in the UAE. The country has strict traffic laws designed to maintain order and road safety. Violating these rules can result in hefty fines, black points, vehicle confiscation, or even jail time in severe cases.
Understanding the Traffic Rules
The UAE's traffic rules are designed to ensure the safety of all road users. Some of the key rules include:
Always wear your seatbelt, both in the front and back seats.
Never use your mobile phone while driving unless you have a hands-free system.
Always give way to emergency, police, and public service vehicles.
Never drink and drive. The UAE has a zero-tolerance policy towards drinking and driving.
Always adhere to the speed limits. These can vary depending on the road and the weather conditions.
Penalties for Violating Traffic Rules
The UAE takes traffic violations seriously, and penalties can be severe. For example, driving under the influence of alcohol or drugs can result in a fine of up to 20,000 AED, 23 black points, and a 60-day vehicle confiscation.
Other violations, such as speeding, not wearing a seatbelt, or using a mobile phone while driving, can also result in fines and black points.
It's also worth noting that if you accumulate 24 black points within a year, your driving license will be suspended for at least three months.
Staying Safe on the Road
Driving in the UAE with a Saudi license or with a converted UAE license is a responsibility that should not be taken lightly. By understanding and adhering to the driving rules and penalties in the UAE, you can ensure a safe and enjoyable driving experience.