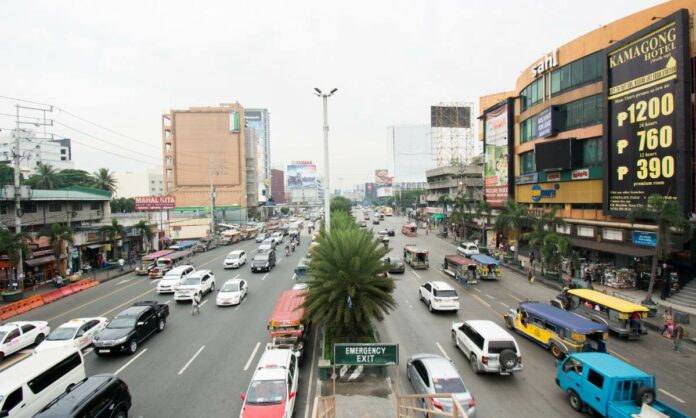 Are you wondering if you can drive in the Philippines with UAE license? If you have a valid UAE driving license, you can use it to drive in the Philippines for up to 90 days from the date of your arrival. This applies to both Filipino citizens and foreigners, making it a convenient option for those with UAE licenses who are planning a short-term visit or vacation in the Philippines.
We will provide you with all the necessary information and step-by-step instructions to ensure a seamless transition, including the qualifications and requirements you need to meet.
Driving in the Philippines with a UAE License
If you plan to stay in the Philippines for more than 90 days, it's important to convert your UAE driver's license to a Philippine one. Not only is this a legal requirement, but it will also allow you to drive without any problems while in the country.
It's crucial to remember that if you commit any traffic infractions, don't believe anyone who says that your foreign license is not relevant. Your UAE license is legitimate and must be acknowledged by the traffic authorities.
It's worth noting that if your UAE driver's license is not in English, you will need to have it translated into English and notarized by the Philippine Consulate before you can use it or convert it in the Philippines. This is an important step to take in order to ensure that you are legally permitted to drive in the country without any issues.
International Driving Permit
If you hold a UAE driving license, you can apply for an IDP in the UAE before you travel to the Philippines. The IDP is valid for one year and is accepted in many countries, including the Philippines. It's important to note that the IDP is not a stand-alone document but a supplement to your national driving license, meaning you should carry both your IDP and your UAE driving license when driving.
The advantage of having an IDP is that it can make things easier for short-term visitors or tourists who plan to drive in the Philippines. It can help you avoid language barriers and simplify the process of renting a car.
Qualifications for Conversion
Before you can convert your UAE license to a Philippine one, there are certain qualifications you must meet. These qualifications ensure that you are fit and capable of driving safely on the roads of the Philippines.
Physical and Mental Fitness
The first qualification is that you must be physically and mentally fit to operate a motor vehicle. This is a standard requirement in many countries, including the Philippines, to ensure the safety of all road users. The medical examination you undergo as part of the conversion process will assess your physical and mental fitness.
Language Proficiency
You must be able to read and write in English, Filipino, and/or any major dialect. This is to ensure that you can understand road signs, instructions, and other important information while driving.
Valid Foreign Driver's License
You must be a holder of a valid foreign driver's license. In this case, your UAE driving license should be valid at the time of conversion. If your foreign driver's license is expired, you must have passed the theoretical examination and practical driving test.
No Unsettled Traffic Violations
You must not have any unsettled traffic violations. This is to ensure that you are a responsible driver who abides by the traffic laws and regulations.
Valid Visa
You must have a valid visa for at least 120 days upon the date of arrival in the Philippines. This is to ensure that you have legal permission to stay in the country for the duration of the license's validity.
Practical Examination for Right-Hand Drive Countries
For applicants (Foreigners and Filipinos) from countries operating right-hand drive vehicles, passing a practical examination is a must. Since the UAE operates left-hand drive vehicles, this requirement may not apply to UAE license holders.
Converting a UAE License to a Philippine License
If you're planning to stay in the Philippines for more than 90 days and wish to continue driving, converting your UAE license to a Philippine license is a necessary step. The process is straightforward and the requirements are quite manageable.
Requirements for Conversion
To convert your UAE license to a Philippine one, you will need the following:
Original valid foreign driving license
Original passport with the work visa
Medical certificate
Proof of the last arrival date
Filled up application form from the Land Transportation Office (LTO)
You will need to present the original documents, but only photocopies will be submitted during the process.
Procedure for Conversion
The conversion process involves a few steps that are easy to follow:
Visit the main office of the LTO. According to some sources, the conversion can only be done at the main office.
At the LTO office, show your foreign license, passport, and visa copy for pre-assessment.
If all documentation is correct, you will be given a form to fill out.
Proceed with the medical examination. This is done at a private firm with LTO accreditation, where they will conduct an eye test and color blind test.
After the medical examination, go to the license application office. They will inform you which window you need to approach.
Show all the photocopies of your documents, including the medical results.
Fill out their online portal. It's recommended to do this before going to the LTO office, as their internet connection can be slow.
After verification, you will be given a summary of the amount to pay.
Pay the dues at the cashier.
Wait for another call for finger scanning and photo. They will scan your fingers, take your digital photo and signature.
Verify that all the spelling of your names is correct before the card printing.
Wait for a few moments for the final call for the license collection.
The whole process can take around 4 hours. The total cost for the conversion is approximately Php1,285.00, which includes the medical fee, application fee, conversion fee, and license fee. The license's validity is up to 5 years.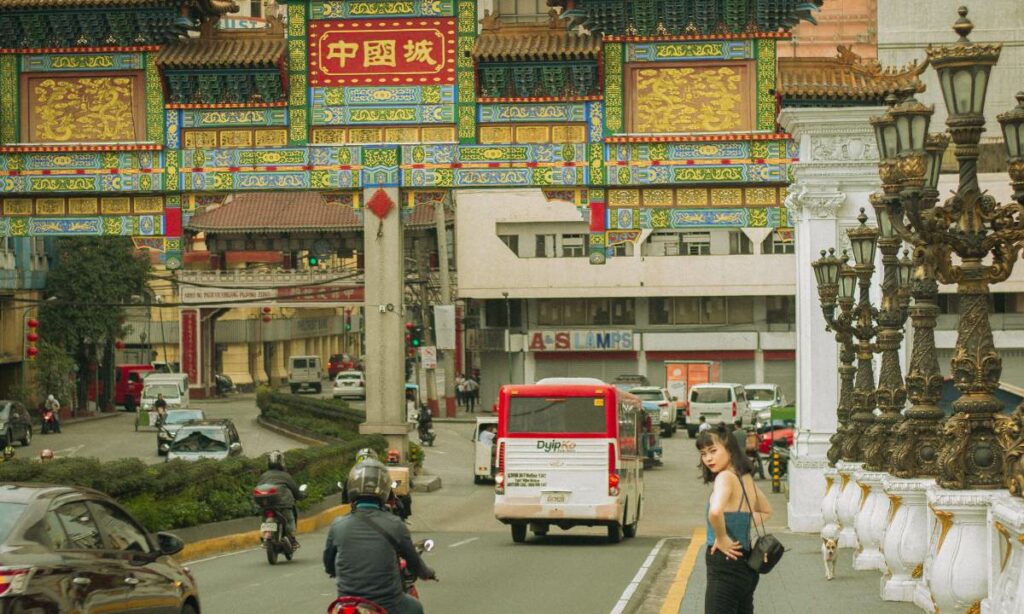 Key Points to Remember During License Conversion
When converting your UAE license to a Philippine one, there are several important notes and reminders to keep in mind. These tips will help ensure a smooth and hassle-free conversion process.
Bring Your Own Pen
For health and hygiene reasons, it's recommended to bring your own pen when you go to the LTO office. This is especially important in the current times when we are all trying to minimize the risk of spreading or contracting viruses.
Dress Appropriately
Guys should avoid wearing slippers, sandos, and shorts. If you want to wear slippers, you should also wear socks. Ladies are advised to wear decent clothes. Dressing appropriately shows respect for the office and the people working there.
Arrive Early
Parking can be a challenge at the LTO office, so try to arrive as early as possible. This will also give you ample time to go through the conversion process without feeling rushed.
Avoid Fixers
Be careful and do not deal with fixers. All the processes can be done by yourself, and dealing with fixers can lead to complications or legal issues.
Practical Exam Not Required
A practical exam is not a requirement for the conversion of a UAE license to a Philippine one. However, if your UAE license is expired, you will need to pass the theoretical examination and practical driving test.
Processing Time
The processing time includes waiting time and starts upon the submission of complete requirements. If you arrive at the office when the transaction cannot be completed within the day, you will be advised to return on the next working day and be prioritized at the step where you stopped.
License Delivery
Foreigners applying for conversion of a foreign driver's license to a Philippine driver's license shall receive their driver's license via registered mail through the Philippine Postal Service. If you prefer, you can choose to have your driver's license delivered by a courier of your choice, but you will need to pay for the delivery.
Conclusion
Driving in Philippines with a UAE license is indeed possible, and with the right information and preparation, the process of converting your UAE license to a Philippine one can be straightforward. Remember, the key is to understand the requirements and follow the procedures diligently. With this guide, we hope to have made your journey towards driving in the Philippines a little easier. Safe travels!