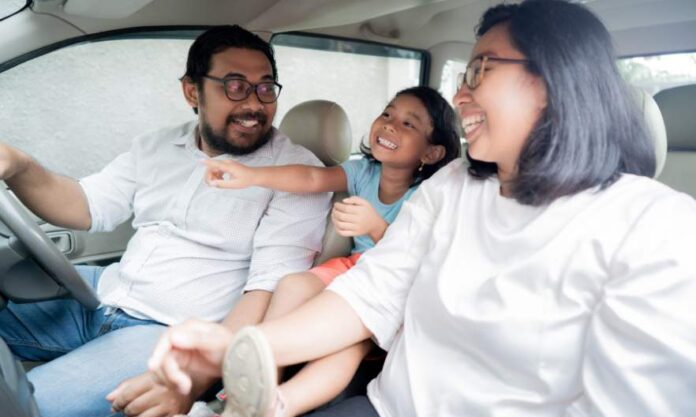 What is international driving license dubai. International Driving License issued to UAE citizens and residents to drive in foreign countries. With an International Driving License, you can drive in many international destinations without taking a local driving test or obtaining any additional license.
The process for obtaining an international driving permit is the same across all states in the UAE.
If you live in Dubai, UAE, and need to drive abroad, an International Driving License is a must-have. Your IDL will allow you to navigate the roads of almost any international destination's roads without taking another driving test or going through demanding paperwork.
International Driving License Dubai
UAE citizens and residents who plan to travel abroad and intend to drive a vehicle in that foreign country must apply for an International Driving Permit (IDP). An IDP is an international convention established by the United Nations. It is a legal requirement to allow motorists to drive their vehicles outside the UAE without undergoing further tests or applications. It is valid for one year, and certain documents must be provided in order to receive this permit.
Required Documents:
In order to obtain an international driving permit, you will need to submit the following documents:
– IDL form
– A copy of the Emirates ID
– A copy of passport and valid residency
– A copy of your valid UAE driving license
– Two passport-sized photos
How To Apply for International Driving License
You can apply for your international driving license at any of the following entities:
– Automobile and Touring Club of UAE (ATCUAE)
– RTA offices
– Emirates Post offices
– Dnata office in Sheikh Zayed Road
– Affiliate members of ATCUAE
– Ministry of Interior through the MOI UAE app, which is available on iTunes and Google Play.
Once you have gathered all the required documents, you can submit them along with your application form at any of these locations.
After submitting your application form and all necessary documents, authorities will review your information before issuing you a valid international driving license. You will also be required to take a vision test before receiving your international driving license, so make sure you bring glasses if needed.
International Driving License Dubai Cost
The fees for applying for an international driving license vary based on an entity but typically range from 170 dirhams to 200 dirhams.
International Driving License Valid Countries List
If you hold a UAE international driving license, you can drive in the following countries confidently.
| | |
| --- | --- |
| A-C | Afghanistan, Albania, Algeria, Andorra, Aguila (1), Angola, Antigua, Argentina, Armenia, Aruba, Australia, Austria, Bahamas, Bahrain (1,2), Bangladesh, Barbados, Belarus, Belgium, Belize, Benin, Bhutan, Bolivia (1,2), Bosnia & Herzegovina, Botswana, Brunei, Bulgaria, Burkina Faso, Cambodia, Cameroon, Canada (1,2), Cape Verde Islands, Cayman Islands, Central African Republic, Chad, Chile, Colombia, Comoros, Congo, Congo Dem Rep., Costa Rica, Cote d'Ivoire, Croatia, Cuba, Curacao, Cyprus, Czech Republic |
| D-F | Denmark, Dijibouti, Dominican Republic, Ecuador, Egypt, El Salvador, Equatorial Guinea, Estonia, Fiji, Finland, France & French Overseas Depts., French Polynesia |
| G-I | Gambia (1), Georgia, Germany, Ghana, Gibraltar, Greece, Guatemala, Guernsey, Guinea, Guinea-Bissau, Gabon, Haiti, Honduras, Hong Kong (People's Republic of China), Hungary, Iceland, India, Indonesia, Iran, Ireland, Italy |
| J-L | Jamaica (2), Japan, Jersey, Jordan, Kazakhstan, Kenya, Kiribati (1), Korea (Rep.), Kuwait (1), Kyrgyzstan, Laos, Latvia, Lebanon, Lesotho (1), Liberia, Libya, Lichtenstein, Lithuania, Luxembourg |
| M-O | Macao (People's Republic of China), Macedonia (FYROM), Madagascar, Malawi, Malaysia, Mali, Malta, Mauritania, Mauritius, Mexico, Monaco, Montenegro, Morocco, Mozambique, Myanmar (1), Namibia, Nepal (1), Netherlands, New Caledonia, New Zealand, Nicaragua (1), Niger, Norway, Oman |
| P-R | Pakistan, Panama, Papua New Guinea, Paraguay, Peru, Philippines (1), Poland, Portugal (inc Madeira & the Azores) (1), Qatar (1), Russia, Romania (1), Rwanda |
| S-U | San Marino, Sao Tome and Principe, Saudi Arabia, Senegal, Serbia, Seychelles, Sierra Leone, Singapore (1), Slovakia, Slovenia (3), South Africa, Spain, Sri Lanka, St Kitts & Nevis, Sudan, Suriname, Swaziland, Sweden, Switzerland, Syria, Taiwan (People's Republic of China), Tanzania, Thailand, Togo, Trinidad & Tobago (1), Tunisia, Turkey, Uganda, Ukraine, United Arab Emirates, United Kingdom, United States of America, Uruguay |
| V-W | Vatican City, Venezuela, Windward Islands, Zambia, Zimbabwe |
FAQs
How long does it take to issue an IDL?
Generally, an international driving permit will take three working days if you apply online and just half an hour to process over the counter. Once your application has been received, it will take up to five working days for your international driving license to be delivered to your requested address.
Make sure you check all the requirements before applying for an international driving license, and also ensure that you have a valid UAE driving license.
How long is an IDL valid?
An international driving license is valid for one year from the date of issue. You can renew your international driving permit before its expiration date by submitting a renewal application and all the required documents.
Once you have received your international driving license, make sure to carry it with you at all times when operating any vehicle in foreign countries.