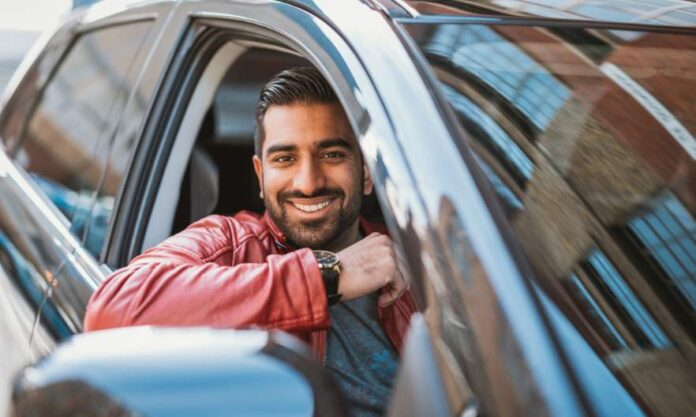 Al Ahli Driving School has been providing unparalleled training and driving education for over 17 years. Al Ahli Driving Center (ADC) ensures that each student is equipped with the knowledge and skills necessary to become a confident, safe driver on the road.
The school has earned recognition from the RTA since 2006 due to our commitment towards excellence in driving education. Al Ahli Driving Center is a reliable driver education facility in Dubai – UAE and strives to provide top-quality courses that exceed the standards of other driving schools in the area.
Al Ahli Driving School
Al Ahli Driving Center (ADC) has provided driving license training courses in Dubai since 2006. It has grown to become one of the city's most respected and successful driving institutes due to its comprehensive range of services and modern fleet of vehicles. ADC offers a variety of practical and theoretical probationary driver programs, which include both manual and automatic driving courses.
The comprehensive guide to obtaining your driving license.
Al Ahli Driving School Courses
Their instructors are highly qualified and have extensive experience in the field of teaching proper driving habits. ADC methods focus on helping students learn safely and efficiently while keeping them motivated throughout their journey.
Al Ahli Driving School courses, ranging from:
Car Driving License,
Light Bus Driving License,
Forklift Driving License
Cater to drivers of any skill level – from complete beginners just starting to experience drivers looking for brush-ups.
Theory Classes
Al Ahli Driving School offers theoretical classes for aspiring drivers in Arabic, English, and Urdu. At least 8 lectures are required to prepare students for the RTA Theory Test. Each lecture is designed to cover topics such as road safety, car maintenance, and licensing requirements, road signal, and traffic signs.
To practice theory test questions for free, download our official theory test application.
Practical Classes
The al ahli driving school offers a comprehensive practical training program for light vehicle operators to ensure they understand the importance of safety and compliance with road rules.
The course includes instruction in driver condition, the environment, such as adjusting to different climates, weather conditions, and terrain; Driving on freeways and rural roads, including speed regulation and lane changes; Traffic violations and penalties, such as speeding, illegal U-turns and parking violations; Route planning and Hazard perception to ensure drivers make the best route choices.
In addition, al ahli driving center also offers a full range of defensive driving courses, including observation skills, accident prevention techniques, and emergency response.
If you're just starting out, follow our guide on The Essential Beginner Driving Skills You Should Know to become a better driver.
Al Ahli Driving School Fees Details
The fee for the light vehicle driving license is applicable only if you pass the exam. If you fail, additional classes may have to be taken and additional fees may apply.
| Practical Training | Regular(Mon to Fri) | Shifting (AED) | VIP (AED) |
| --- | --- | --- | --- |
| Price per hour | 115.5 | 168 | 315 |
RTA and Al Ahli Charges
| Categories | Regular Charges (AED) | Charges – VIP (AED) |
| --- | --- | --- |
| RTA and al ahli opening training fee | 640 | 1270 |
| Learning permit | 120 | 120 |
| Drivers handbook | 70 | 70 |
| Eye test | 142.5 | 142.5 |
| Driving license issuance (age below 21 years) | 225 | 225 |
| Driving license issuance (21 years and above) | 425 | 425 |
| Theory training sessions | 336 | 336 |
| Assessment evaluation test (15 & 10 hrs only) | 105 | 157.50 |
| RTA theory test | 293.5 | 293.5 |
| Yard Assessment Test | 0 | 0 |
| Rta Internal Test | 293.5 | 293.5 |
| Assessment Test | 105 | 157.50 |
| RTA Practical Test | 293.5 | 293.5 |
Al Ahli Driving School Timings
The Al Quoz head office operates during these specified hours.
Monday
8:00 AM – 11:00 PM
Tuesday
8:00 AM – 11:00 PM
Wednesday
8:00 AM – 11:00 PM
Thursday
8:00 AM – 11:00 PM
Friday
8:00 AM – 12:00 PM
2:00 PM – 11:00 PM
Saturday
8:00 AM – 11:00 PM
Sunday
8:00 AM – 5:00 PM
Al Ahli Driving School Offers and Discounts
The center makes learning to drive easy and accessible for all, with numerous packages available and various timings suitable for everyone's lifestyle and needs. In addition, the team at ADC continuously strives to provide a safe yet enjoyable learning environment.
Al Ahli Driving School Head Office and Contact Number
Address: Al Quoz, Industrial 4 Street No.19 A P.O.Box No: 282426
Phone: 800-252454
Email: [email protected]
ADC Branches
With 11 conveniently located branches throughout the city, one will surely be near you. So let's have a look at all the branches of Al Ahli Driving School:
Jabal Ali
Tel: 04-2029620
Email:[email protected]
Week Days: 08:00 – 17:00
Friday: 07:00 – 17:00
Mirdiff
Tel: 04-2363375
Email: [email protected]
Week Days: 08:00 – 22:00
Friday: 14:00 – 22:00
ADC believes every student deserves attention, so instructors create tailored lessons that fit each student's needs while providing guidance and support. Safety is always at the heart of our services; the school ensures all vehicles used by students are well-maintained so they can drive securely with confidence on UAE roads.