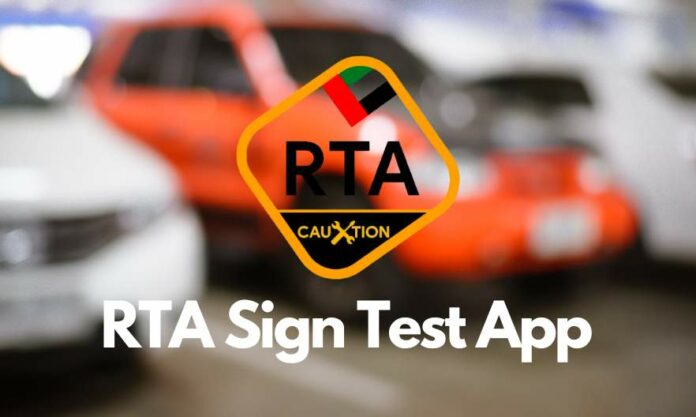 The RTA Signal Test app is a helpful tool for anyone preparing to take the Signal Test in the UAE. The app is available in Urdu, English, and Arabic languages, and it provides comprehensive information about traffic signs and road markings.
RTA Signal Test App UAE for Driving Licence
If you want to obtain a driving license in the UAE, passing the Signal Test is a crucial step in the process. The Signal Test assesses your understanding of road signs and markings, and it is required to demonstrate a competent knowledge of these to pass the practical driving test.
Fortunately, the RTA Signal Test app can help you learn and understand all the traffic signs needed to pass the test. This app comprehensively describes each sign, allowing you to practice and prepare effectively.
Let's take a closer look at some of the key features of the app:
Comprehensive Coverage of Traffic Signs
The RTA Signal Test app offers comprehensive coverage of all traffic signs and road markings used in the UAE. Each sign is explained in detail, including its meaning, shape, and color. By going through these signs, you can prepare yourself to recognize them during the Signal Test.
You can download the RTA Signal Test app and familiarize yourself with all the signs through practice.
Detailed Descriptions of Signs
Each sign on the app comes with a detailed description of its meaning and usage. You can learn about the different types of signs, such as advance warning signs, mandatory signs, and prohibitory signs. The descriptions help us understand the context in which the signs are used and how to interpret them.
RTA Fines in Dubai
Understanding the RTA fines in Dubai is an essential part of the app. The app provides information on penalties related to road safety violations, including speeding, parking violations, and using mobile phones while driving. By learning about the fines, you can avoid violating any rules and ensure your safety on the road.
Practice Tests
The app also offers practice tests to help you prepare for the Signal Test. The tests are designed to mimic the actual test and can help you become more familiar with the format and types of questions that may be asked. By taking these practice tests, you can increase your chances of passing the Signal Test on the first try.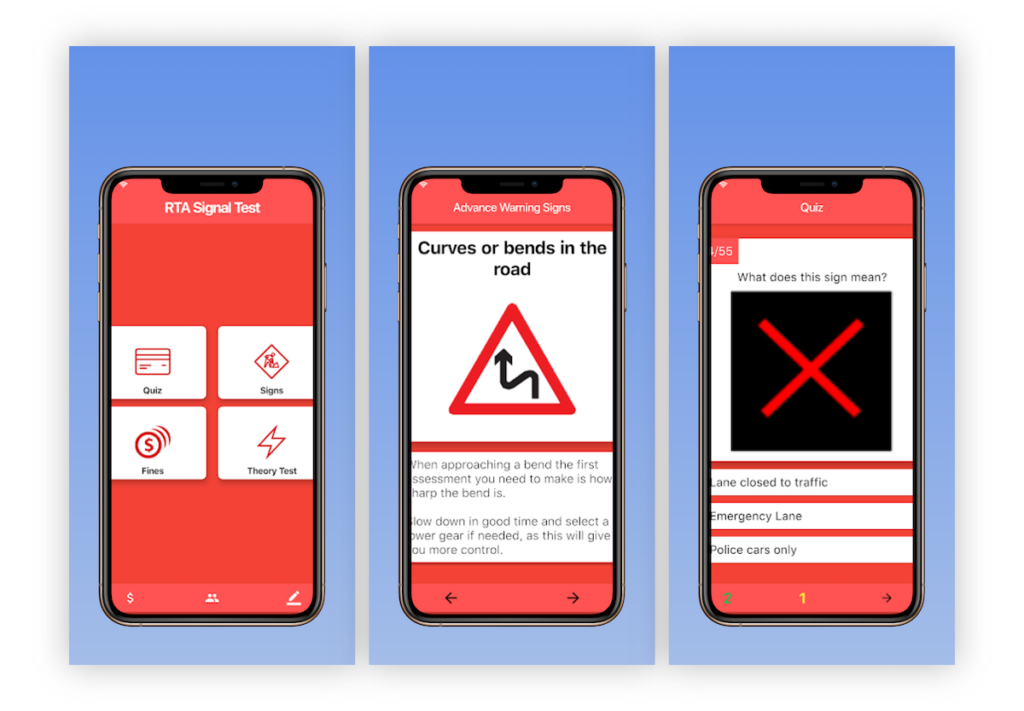 Available in Multiple Languages
The app is available in multiple languages, including Urdu, English, and Arabic. This feature makes it accessible to a wide range of people, regardless of their language preference. Additionally, the app is easy to use, with a user-friendly interface allowing you to navigate the different sections efficiently.
Overall, the RTA Signal Test app is a valuable resource for anyone preparing for the Signal Test in the UAE. With its comprehensive coverage of traffic signs, detailed descriptions, and practice tests, the app can help you become more confident and prepared for the test.