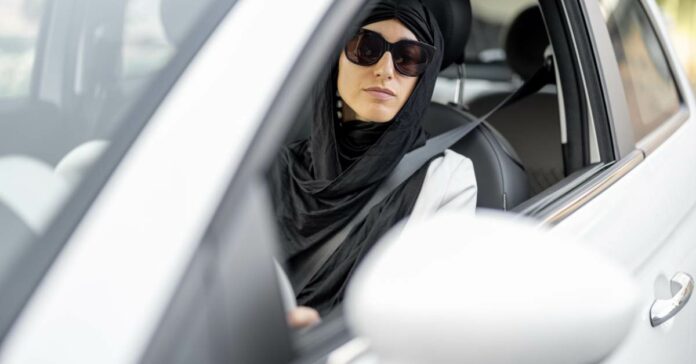 Drive in Qatar with UAE license is a topic that has garnered significant attention from motorists in the region.
This comprehensive guide aims to provide all the necessary information for UAE license holders planning to drive in Qatar, including the validity of their licenses, conversion process, traffic rules, car rental and insurance options, and tips for a smooth driving experience.
Following this guide can ensure a hassle-free driving experience in Qatar using your UAE license.
Is UAE license Valid in Qatar
The United Arab Emirates (UAE) and the State of Qatar, both being members of the Gulf Cooperation Council (GCC), have agreements in place to facilitate the use of driver's licenses issued by one country in the other.
As a result, UAE license holders are permitted to drive in Qatar with their existing licenses under certain conditions.
Related: Drive in UAE with Qatar License.
Tourists and Visitors
UAE residents visiting Qatar for a short period can drive up to three months using their valid UAE driver's licenses. This is applicable for all light vehicles and motorcycles, provided that the driver is at least 18 years old for light vehicles and 17 years old for motorcycles.
It is important to note that the UAE license must be valid for the entire duration of the stay in Qatar.
Residents and Expatriates
For UAE nationals and expatriates moving to Qatar on a more permanent basis, the validity of the UAE license remains intact for a certain period. However, once a person obtains a Qatari residence permit, they are required to convert their UAE license to a Qatari driver's license.
This conversion process is typically straightforward and does not require the individual to undergo a driving test, as long as their UAE license is still valid and falls under a recognized license category.
International Driving Permit (IDP)
While not mandatory, obtaining an International Driving Permit (IDP) alongside the UAE license can provide additional assurance when driving in Qatar. An IDP, which is valid for one year, serves as an official translation of your UAE license and is recognized in more than 150 countries. It can be obtained through authorized automobile clubs in the UAE before traveling to Qatar.
Converting UAE License to Qatar
For UAE license holders who are relocating to Qatar and have obtained a Qatari residence permit, converting their UAE driver's license to a Qatari one is a simple and straightforward process. Below are the steps involved in the conversion:
Gather required documents: Before initiating the conversion process, prepare the following documents:

Original and a copy of your valid UAE driver's license.
Original and a copy of your Qatari residence permit (RP) and passport.
A no-objection letter from your sponsor or employer in Qatar.
Two passport-sized photographs with a white background.
A completed application form for converting a foreign driving license, available at the Traffic Department or online

Medical examination: A medical examination, including an eye test, is mandatory for converting a foreign driver's license. This can be done at any licensed medical center or optician in Qatar. Once the examination is complete, the medical center or optician will issue a medical certificate, which must be submitted along with the other required documents.
Visit the Traffic Department: With all the necessary documents in hand, visit the Traffic Department at the Ministry of Interior (MOI) or any of its branches in Qatar. Submit the documents, and pay the conversion fee, which varies depending on the type of license being converted (e.g., light vehicle or motorcycle).

It is important to note that the process may require additional steps, such as attending a lecture on traffic rules and regulations, depending on the individual's driving experience and license category.

Receive your Qatari driver's license: Once the application is approved, the Traffic Department will issue a Qatari driver's license. The validity of the new license will typically match the remaining validity of the UAE license or the duration of the residence permit, whichever is shorter.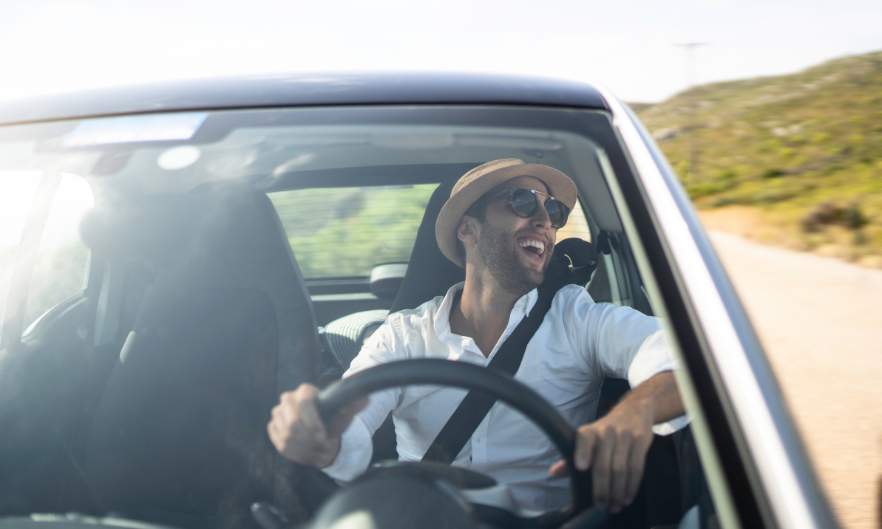 Car Rental and Insurance Options in Qatar for UAE License Holders
For UAE license holders planning to drive in Qatar, renting a car and obtaining the necessary insurance coverage can be a convenient and cost-effective solution. Here is a detailed overview of the car rental and insurance options available in Qatar for UAE license holders:
Car Rental Options
Various reputable car rental companies operate in Qatar, offering a wide range of vehicles, from economy to luxury models. Some well-known international and local car rental agencies include Hertz, Avis, Europcar, Budget, and Al Muftah Rent A Car.
To rent a car in Qatar using your UAE license, ensure that your license is valid for the entire rental period. Most car rental companies require drivers to be at least 21 years old, although some may have a minimum age of 25 for certain vehicle categories. In addition, drivers under the age of 25 may be subject to a "young driver surcharge."
When renting a car, carefully review the rental agreement and clarify any questions or concerns with the rental agency. The agreement typically includes information about the rental period, mileage allowance, fuel policy, and any additional fees that may apply.
Insurance Options
Car rental agencies in Qatar usually provide basic insurance coverage as part of the rental agreement, which may include:
Collision Damage Waiver (CDW): This coverage limits your financial liability for damage to the rented vehicle in the event of an accident. However, CDW often comes with an excess (deductible) that you must pay in case of a claim.
Theft Protection (TP): This coverage limits your financial liability if the rented vehicle is stolen during the rental period.
It is important to note that basic insurance coverage may not cover all scenarios, such as damage to tires, windows, or the vehicle's undercarriage. Therefore, consider purchasing additional insurance coverage or an excess reduction policy to minimize your financial liability in case of an accident or damage to the vehicle.
If you have a personal auto insurance policy or a credit card that offers rental car insurance, check with your provider to determine if the coverage extends to international rentals. In some cases, you may be able to decline the rental agency's insurance and use your existing coverage.
Tips for a Smooth Driving Experience in Qatar
Driving in Qatar can be a unique experience for UAE license holders, particularly if they are unfamiliar with the local traffic rules and road conditions. Here are some tips to help ensure a smooth driving experience in Qatar:
Familiarize yourself with traffic rules and regulations: Qatar has its own set of traffic rules and regulations, which may differ slightly from those in the UAE. Be aware of the local speed limits, traffic signals, and road signs. For example, the standard speed limit in urban areas is 60 km/h, while it is 100-120 km/h on highways. Also, take note of Qatar's zero-tolerance policy towards drinking and driving.
Adjust to the driving conditions: Driving in Qatar may be different from what you are used to in the UAE, with varying road conditions and traffic congestion. Be prepared to encounter roadworks, diversions, and occasional sandstorms that can reduce visibility. Maintain a safe following distance, adjust your speed according to the conditions, and be prepared for sudden changes in traffic flow.
Navigation and route planning: Before setting off on your journey, plan your route using a GPS device or a smartphone navigation app. This will help you avoid getting lost and allow you to estimate travel times more accurately. Keep in mind that some areas in Qatar have recently been developed, and their mapping information may not be up-to-date. Therefore, having a backup navigation method or an updated map can be beneficial.
Fuel stations and payment: Familiarize yourself with the locations of fuel stations, especially when planning long journeys. In Qatar, fuel stations accept payments in cash or through debit and credit cards. It is a good idea to carry some cash in case you encounter any issues with card payments.
Parking: Be aware of the parking regulations and fees in Qatar. Public parking spaces are usually available on a first-come, first-served basis, and some areas may have paid parking zones. Always park your vehicle in designated parking spaces to avoid fines or towing.
Be prepared for emergencies: Keep a well-stocked emergency kit in your vehicle, including a first-aid kit, flashlight, jumper cables, and basic tools. Also, have the contact information of emergency services and your car rental agency readily available in case of an accident or a breakdown.
Practice defensive driving: Exercise caution and be aware of other drivers' actions on the road. Anticipate potential hazards and maintain a safe distance from other vehicles, particularly in heavy traffic or adverse weather conditions. Avoid aggressive driving and be courteous to other road users.