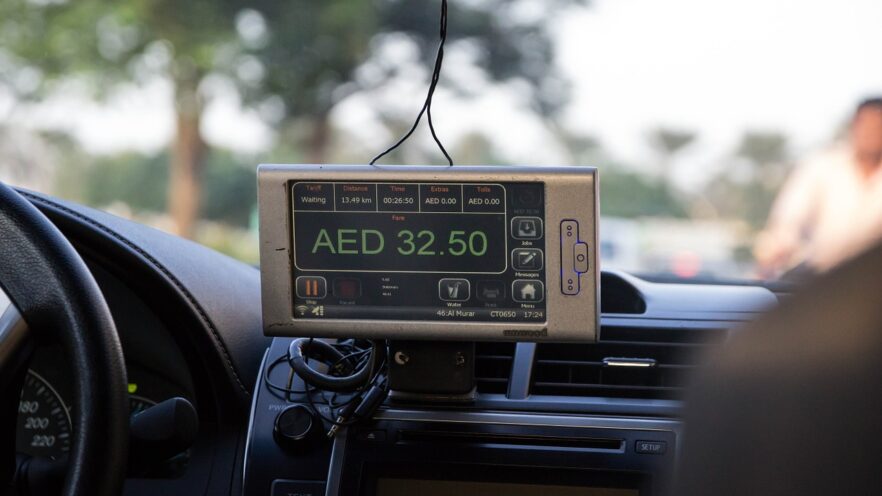 To work as a taxi driver in Dubai is a very sought-after job among immigrants. Earning a decent wage to send back home with taxi driving is the goal of many who have the skill set for it. Scores of South Asian taxi drivers avail this opportunity and work as a taxi driver.
Conditions for Registering
There are not many conditions to work as a taxi driver in Dubai. However, using a private car for rental is illegal in Dubai. Violating laws pertaining to driving and traffic rules can lead to huge fines. It is therefore pertinent that aspirants use government-authorized companies as the platform for taxi driving. These companies exist in order to choose, train and subsequently appoint taxi drivers on the roads of Dubai. RTA approves these companies for business. Applying to legit companies is essential for taxi driving in Dubai. Examples of such companies include Arabia Taxi, Dubai Taxi etc. International taxi service giants like Uber and Careem also register taxi drivers in Dubai.
The most obvious prerequisite to this registration procedure is getting a commercial UAE driving license. Once you get a hold of the driving license, the next step is registering in the appropriate company. You also need to be 21 years of age, or older. You do not need a personal car as it is possible to use one on lease or just use one owned by the company you are working for.
The Procedure
Companies in UAE have to follow an RTA-approved method of registration. The RTA has put up rules that make sure that customers of taxi services get the best and safest experience out of it. Therefore, the companies work in collaboration with RTA to screen applicants.
Applicants need to submit their UAE commercial driving license. They also need to provide proof of residence in UAE. An Emirates ID can also work. Moreover, vehicle registration documents as well as its insurance are further prerequisites. For Uber, applicants need to send a video and fill out an online screening. This ensures that the applicant does not have any criminal history.
Once the screening and selection is complete, applicants can simply log on to the taxi servicing apps. Drivers can immediately start taking trips and make as much as AED-30 to AED-50 per hour of service.
We hope this guide helps you with finding a taxi driving job in Dubai.