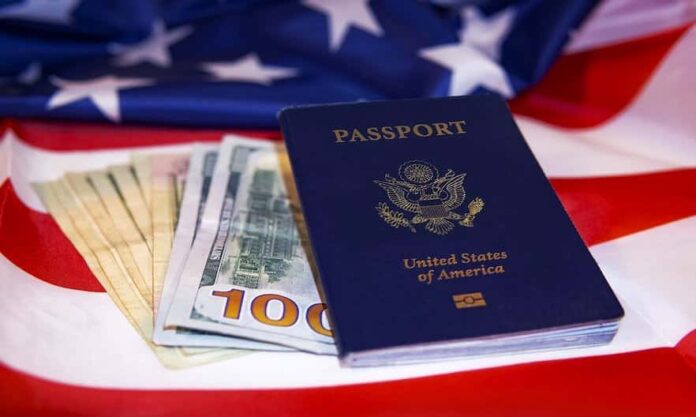 People have different interests in obtaining a visa for UAE. Millions regard it as a tourist destination and are there to travel or attend an entertainment event. Others are visiting friends or family. Still others need to obtain the visa so they can find employment within the UAE borders and become a part of its flourishing job market. The industrial development keeps opening jobs every year and scores of people keep the application rates up. It is therefore safe to say that there is an ongoing competition for scoring a seat at the vacancies in UAE companies. However, for anyone applying for a UAE visa for any of these reasons, it is important that they are aware of the cost of getting a UAE visa.
Cost of Getting a UAE Visa
Getting a visa for UAE is not a very difficult procedure as there are only a few catches. To obtain a visa for the UAE, the applicant must secure a sponsor for their visa. Their sponsor can be an airline like the Emirates. Their sponsor can also be a hotel or a company in the UAE. They can also choose a relative who is also a resident of the UAE as their sponsor. The sponsor has to pay an extra amount as surety that the visitor will leave within the allotted time. The authorities then return that amount once the traveler returns.
The first absolute requirement is the applicant being sure of what type of visa they want. There are several types of visas that can work around your schedule of the UAE visit. All these types of UAE visas have specific requirements and, therefore, also have specific visa fees.
1. Visit Visa
The visit visa for UAE can be short term or long term. The short term visa lets you stay inside the UAE borders for 30 days while the long term visa allows this for 90 days. The total visa fee for a short term visit visa to the UAE is around 13,000 PKR. Whereas, the visa fee for a long term visit visa to the UAE is around 31,000 PKR.
2. Tourist Visa
The tourist visa is a category within the visit visa as the short term visa is also called a tourist visa. However, the express tourist visa has a total visa fee of around 16,000 PKR. The express tourist visa also allows a stay of 30 days in UAE.
3. Multiple-Entry Visa
This type of visa benefits people who need to visit UAE frequently. This normally applies to people who have to attend events relating to their business. The cost of a multiple-entry visa that lasts for 30 days is around 25,000 PKR. While the cost of a multiple-entry visa for 90 days is 63,500 PKR.
4. Service Visa
This is the type of visa that lasts for 14 days. The visa fee for a normal service visa is 13,000 PKR while that of an express service visa is 16,000 PKR.
5. Transit Visa
This visa is for people with more than an 8-hour long stay at an airport in the UAE. The visa can last for 96 hours and needs a confirmed ticket within the visa's limit for it to be approved. This costs around 6,000 PKR.