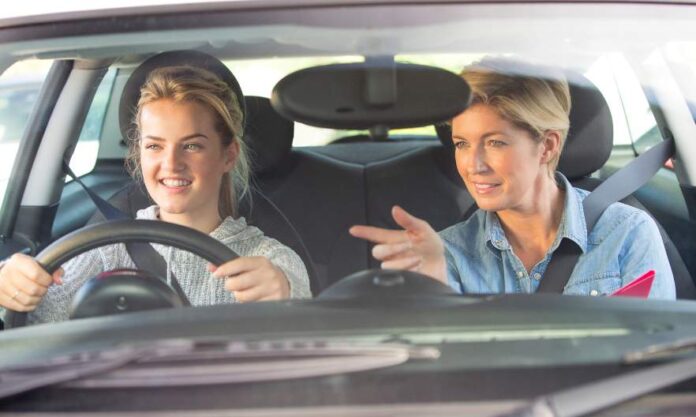 Sharjah Driving Institute (SDI) is one of the pioneering training and academic government institutes in the Arab region and middle east.
Its inception dates back to October 1991, when it was established as a governmental institution under the patronage of His Highness Sheikh Dr. Sultan bin Mohammed Al Qassimi – Ruler of Sharjah.
Since then, SDI has been devoted to providing top-notch training and education opportunities for individuals interested in obtaining their driving license.
Sharjah Driving Institute
Sharjah Driving Institute has consistently produced highly skilled drivers who have passed their tests successfully due to its comprehensive approach toward driver education. And here is detailed guide for obtaining a driving license in the UAE.
At Sharjah Driving School, students are provided with a safe and controlled learning environment as instructors are all certified professionals with years of experience in the field. The school provides modern vehicles equipped with the latest safety features, allowing students to gain confidence behind the wheel while staying safe and secure during their lessons.
Moreover, each student is given personalized attention throughout the program and provided with guidance and support at every step. Sharjah Driving School's mission is to help its students become safe and responsible drivers.
Sharjah Driving Institute Courses
The UAE has a total of 8 different types of driving licenses. As an approved institution by the Ministry of Interior UAE, SDI offers comprehensive driving courses for all kind of vehicles that includes
Car Driving License
Light Bus License
Light Forklift License
The courses offer intensive theoretical knowledge, practical application behind-the-wheel lessons, and other technical seminars related to road safety.
Specialized instructors provide state-of-the-art facilities such as simulators and video tutorials to ensure that all students are equipped with basic knowledge before taking the final examination test.
Furthermore, Sharjah Driving Institute also organizes regular campaigns to raise awareness about traffic regulations and to drive etiquette among citizens.
Theory Classes
Sharjah Driving Institute provides comprehensive theoretical classes in Arabic, English, and Urdu for aspiring drivers. Before taking the RTA Theory Test, Sharjah Driving Institute requires students to attend 8 lectures.
To prepare adequately for the theory test, we have developed a free mobile application that can be downloaded on iOS and Android devices, which contains an extensive database of theory test questions from the RTA Exam.
Additionally, you can practice the theory test questions on our website and get familiar with various theory-related topics, including road signs, traffic laws, and driving regulations.
Practical Classes
The Sharjah Driving Institute offers practical training for light vehicle operators, which consists of three stages.
The first stage, Internal training, takes place in a spacious and technologically advanced area within the institute itself. During this stage, trainees can practice various driving maneuvers and techniques.
After which, they will undergo a preliminary examination in the training yard. If successful in passing this test, students will then move on to the next stage of the program:
Driving in the city and learning how to handle traffic on public roads. Here, trainees will be evaluated to determine if they are ready to advance to the third and final stage of preparation for the licensing examination. This includes further refinement of their skills and drills that ensure they are adequately prepared to pass their final test with flying colors.
Sharjah Driving School Fees Details
Theoretical Lectures
The total fee for registration at Sharjah Driving Institute, 5 theory lectures and the theory test is AED 600. If you fail the theory test, you will have to pay AED 50 for each attempt.
Practical Test
| | |
| --- | --- |
| Parking Test Fess | AED 300 |
| Assessmnt Test Fees | AED 400 |
| Road Test Final | AED 300 |
Practical Training Course
The fee is different for locals and residents.
| Locals | Fees Per Class | Class Duration | No.of Classes | Total |
| --- | --- | --- | --- | --- |
| Manual | AED 60 | 40 Minutes | 20 Classes | AED 1,200 |
| Automatic | AED 70 | 40 Minutes | 20 Classes | AED 1,400 |
| Residents | Fees Per Class | Class Duration | No.of Classes | Total |
| --- | --- | --- | --- | --- |
| Manual | AED 60 | 40 Minutes | 50 Classes | AED 3,000 |
| Automatic | AED 70 | 40 Minutes | 50 Classes | AED 3,500 |
Sharjah Driving School Timings
The official working hours for the main branch are as follows:
Monday
7:30 AM – 8:00 PM
Tuesday
7:30 AM – 8:00 PM
Wednesday
7:30 AM – 8:00 PM
Thursday
7:30 AM – 8:00 PM
Friday
8:00 AM – 11:00 AM
2:30 PM – 5:50 PM
Saturday
7:30 AM – 8:00 PM
Sunday
7:30 AM – 8:00 PM
And the training timings for the main branch are as follows:
Monday
6:20 AM – 9:00 PM
Tuesday
6:20 AM – 9:00 PM
Wednesday
6:20 AM – 9:00 PM
Thursday
6:20 AM – 9:00 PM
Friday
6:20 AM – 11:00 AM
2:30 PM – 9:00 PM
Saturday
6:20 AM – 9:00 PM
Sunday
6:20 AM – 9:00 PM
Sharjah Driving Institute Offers and Discounts
Sharjah Driving School is the ideal place for new drivers to learn the basics of driving. Sharjah Driving School offers unbeatable value for money with discounted rates and packages specifically tailored to families and groups. In addition to these fantastic deals, Sharjah Driving School also provides seasonal promotions, giving customers more opportunities to save on their driving classes. For those looking for a great deal, Sharjah Driving School also offers exclusive voucher codes that can be used for discounts on their driving courses.
Sharjah Driving Institute Head Office and Contact Number
Sharjah Driving School's main branch is SHARJAH – ALRMTHA, MAIN BRANCH, United Arab Emirates.
The phone number for Sharjah Driving Institute is: 065382020. you can also call on this number: +971 65382020
The email address for Sharjah Driving Institute is: [email protected]
Sharjah Driving School has around 15 branches throughout Sharjah.
The process of renewing your driving license is necessary once the original license reaches its expiration date.