It is essential for applicants to pass the RTA Theory Test if they are hoping to get a driving license in Dubai. However, passing this test can be difficult for those who are not very fluent in English. You can download this app to prepare for the test. It comes with the bonus of helping you prepare for the RTA Theory Test in Arabic questions and answers.
RTA Theory Test Arabic
The Roads and Transport Authority in Dubai holds several tests as criteria before a person can qualify for a driving license. The theory test is the first in a series of tests to check whether the applicant has thoroughly studied the driving laws of the UAE. Applicants, therefore, need to prepare the rules in their official handbooks diligently.
This test generally has 17 questions regarding traffic signals. These questions also cover road hazards. Following these are 18 more questions that cover the exact type of license the applicant is hoping to get. The applicant needs to get 11 out of the first 17 rights in order to pass. They also need 12 correct out of the other 18. Anything less than this would automatically penalize and disqualify the applicant from further tests.
RTA Theory Test Questions in Arabic
For native Arabic speakers, it is possible that they did not get enough exposure and learning in English. If you are an Arabic speaker and find it difficult to prepare for the RTA Theory Test simply by consulting books in English, this app is for you.
The main interface of the app promises several categories. These include information on test procedures, a list of fines as well as a questions and answers section. These sections are all equally equipped and readily available in all four languages. The languages include English, Urdu, Arabic, and Telugu.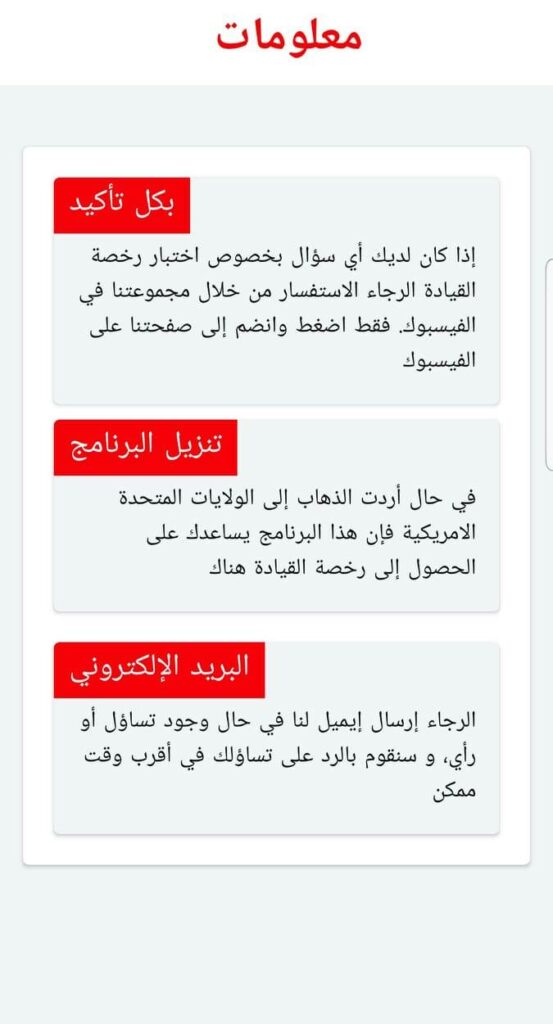 It is easily apparent in the screenshot that the practice test is available in four difficulty levels. All of these levels have sample questions and answers to help you prepare for the RTA Theory Test but in Arabic.
This new screenshot shows a pop-up asking the user to upgrade to the pro version of this app. It happens when the applicant tries to open difficulty levels 3 and 4 before getting the pro version. This is because only the first two levels of difficulty are available in the free app.
You can use this app to check where you stand in terms of preparations for the RTA Theory Test. This app contains questions about traffic rules and regulations directly from the RTA handbook. Hence, successfully practicing these levels can be the reason you pass this test on your first attempt.