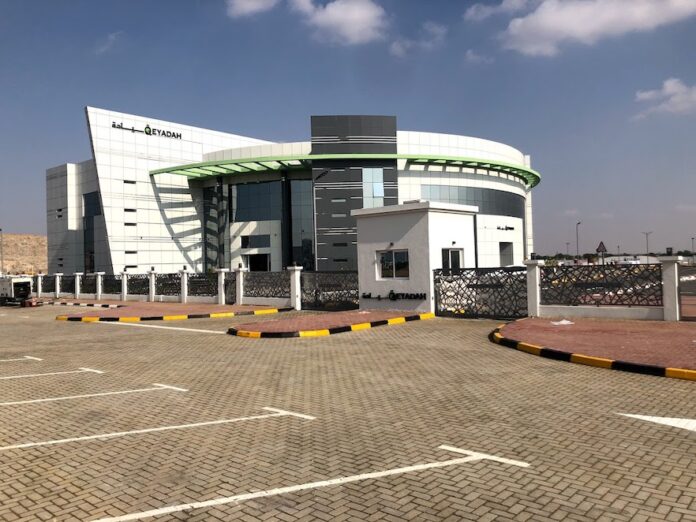 Qeyadah Driving Solution is a renowned driving school located in the United Arab Emirates. With its headquarters situated at Building # 174, near Ajman University in Ajman, the institution has been a beacon of driving education and training for numerous aspiring drivers.
Qeyadah Driving Solution
Qeyadah Driving Solution is a driving school that has made a significant impact in the driving education sector. The institution is known for its comprehensive driving courses and a team of experienced instructors who are dedicated to teaching students the art of safe and responsible driving. The school's primary aim is to ensure that every student leaves with a thorough understanding of driving rules and regulations, as well as the confidence to navigate the roads safely.
Courses Offered
Qeyadah Driving Solution offers a variety of driving courses to cater to the diverse needs of its students. Here's a detailed look at the courses offered:
Vehicle Driving License Course: This course is designed for individuals who wish to learn how to safely operate a vehicle. The curriculum covers all aspects of vehicle operation, from basic handling and control to advanced driving techniques. The course is structured to ensure that students gain a comprehensive understanding of the rules of the road, as well as the practical skills needed to navigate safely in traffic.
Bike Driving License Course: This course is intended for those who wish to drive bikes. The course covers all the necessary theoretical and practical aspects of driving a bike, including traffic rules and regulations, defensive driving techniques, and practical driving skills. The course is designed to prepare students for the driving test and to ensure that they can drive safely and confidently on the road.
Private Driving Lessons: These lessons offer personalized one-on-one instruction, allowing students to learn at their own pace and focus on areas where they need the most improvement. These lessons are ideal for individuals who prefer a more personalized learning experience.
Refresh Driving Classes: These classes are designed for individuals who already have a driving license but want to refresh their driving skills or get accustomed to driving in the UAE. These classes provide an opportunity for students to brush up on their skills and gain more confidence on the road.
To pass the RTA Computer Test exam, we advise you to download our official theory test application for preparation.
School Fees and Packages
Qeyadah Driving Solution understands that each student has unique needs and circumstances. That's why they offer personalized packages tailored to the individual needs of each student. Whether you're a beginner just starting your driving journey or an experienced driver looking to adapt to driving in the UAE, Qeyadah Driving Solution has a package for you.
The school takes into consideration your previous driving experience, including any driving lessons you may have had in a foreign country. In addition, the school offers flexibility in scheduling, with options for classes during weekdays or over the weekend. This allows students to choose a learning schedule that best fits their lifestyle and commitments.
One tip for prospective students is to negotiate with the school. Don't hesitate to discuss your budget and needs with them. They may be able to offer you a better deal or suggest a package that would be the most beneficial for you.
Qeyadah Driving School Working Hours
Qeyadah Driving Solution operates six days a week, providing flexibility for students to choose class times that best fit their personal schedules. Here's the schedule:
| Day | Working Hours |
| --- | --- |
| Monday | 8 am–5 pm |
| Tuesday | 8 am–5 pm |
| Wednesday | 8 am–5 pm |
| Thursday | 8 am–5 pm |
| Friday | 7 am–4 pm |
| Saturday | Closed |
| Sunday | 8 am–4 pm |
Qeyadah Driving Solution Reviews
Qeyadah Driving Solution has received a significant amount of positive feedback from its students. The school boasts a rating of 3.9 stars based on over 120 reviews. This high rating indicates a high level of customer satisfaction and speaks volumes about the quality of education and service provided by the institution.
Conclusion
In conclusion, Qeyadah Driving Solution is a reputable driving school that is committed to providing quality driving education. With its team of experienced instructors and a high customer satisfaction rating, it is an excellent choice for anyone looking to learn to drive or improve their driving skills in the United Arab Emirates. For more information about their courses, working hours, and other details, don't hesitate to reach out to them directly.
Remember, learning to drive is not just about getting behind the wheel; it's about ensuring the safety of yourself and others on the road. Choose a driving school like Qeyadah Driving Solution that prioritizes safe and responsible driving.