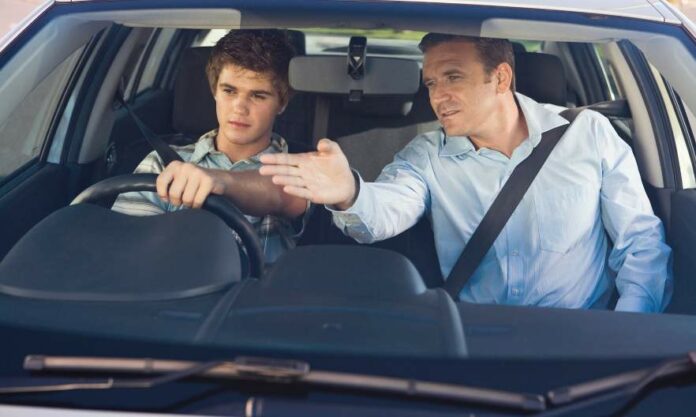 Hussain Driving Institute is a reputable driving school located in Ajman, United Arab Emirates. The institute is renowned for its professional and high-quality driving education, catering to both car and motorcycle learners. The school's primary goal is to equip students with the necessary skills and knowledge to become safe, confident, and responsible drivers.
Courses Offered at Hussain Driving School
Motorcycle Driving License
The Motorcycle Driving License course at Hussain Driving Institute is designed to provide students with a comprehensive understanding of motorcycle operation and safety.
The course covers all the necessary skills required to ride a motorcycle safely, including balance, control, maneuvering, and understanding traffic rules specific to motorcycles. The instructors at the institute are experienced motorcyclists themselves and provide personalized training to each student, ensuring they are confident and competent on the road.
Car Driving License
The Car Driving License course at Hussain Driving Institute focuses on providing students with a thorough understanding of car operation, road safety, and traffic rules.
The course covers everything from basic car controls to advanced driving techniques, ensuring students are well-equipped to drive safely and confidently in any situation. The instructors provide individual attention to each student, tailoring the lessons to their pace of learning and specific needs.
Fee Structure
Hussain Driving School believes in providing a personalized learning experience, and this extends to their fee structure as well. To get a custom quote, simply reach out to the institute by calling on their provided mobile number.
This approach ensures that you receive a fee structure that is as unique as your learning journey, making Hussain Driving Institute a flexible and accommodating choice for your driving education.
School Timings
Hussain Driving Institute operates six days a week, from Monday to Thursday and Saturday to Sunday, with Friday being the only day off. The school's operating hours are from 8:00 AM to 10:00 PM. Here is a detailed schedule:
| Day | Timings |
| --- | --- |
| Monday | 8:00 AM–10:00 PM |
| Tuesday | 8:00 AM–10:00 PM |
| Wednesday | 8:00 AM–10:00 PM |
| Thursday | 8:00 AM–10:00 PM |
| Friday | Closed |
| Saturday | 8:00 AM–10:00 PM |
| Sunday | 8:00 AM–10:00 PM |
Hussain Driving Institute Reviews
Hussain Driving Institute has garnered positive reviews on Google, reflecting the high quality of instruction and service provided by the school. Here are some highlights from the reviews:
Aaydah F: Aaydah had a wonderful experience at the institute, praising the helpful and hospitable staff. She trained with Ms. Shaheen Bano, who she found to be extremely professional and the perfect teacher. Aaydah appreciated the clear and understandable instructions and recommends the institute to anyone looking for a trustworthy and reliable place to learn driving.
Fatimah A: Fatimah had a great experience with Ms. Rahat as her instructor. She found Ms. Rahat to be very calm and patient, explaining everything very clearly and in detail without missing any important points. Fatimah felt that her learning experience was made really smooth thanks to her instructor.
z t: This reviewer met several instructors during their journey of learning to drive, but found Ms. Shaheen to be the best and most polite. They praised her excellent teaching and her ability to build driving confidence in students. Thanks to Ms. Shaheen, they were able to get their license.
These reviews indicate that Hussain Driving Institute is highly regarded by its students for its professional instructors, effective teaching methods, and supportive learning environment.
Contact Information
For further inquiries or to register for a course, you can reach out to Hussain Driving Institute using the following contact information:
Phone: 050 632 1482
Address: Al Bustan – ليوارة 1 – Ajman – United Arab Emirates