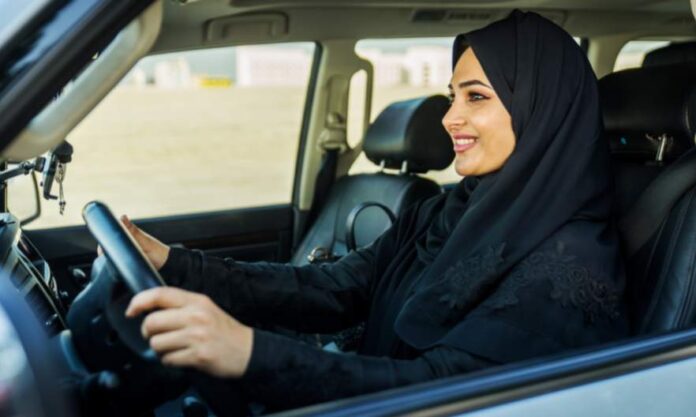 Excellence Driving School is the perfect choice for anyone learning how to drive. Experienced instructors provide a safe and supportive environment for all students, regardless of experience level. Excellence Driving Center provides in-person and online driving lessons and flexible scheduling options for whenever it's most convenient for you to become a driver.
Excellence Driving School
Excellence Driving School offers courses covering everything from the basics of driving up to preparing for the RTA test so that you can drive confidently and comfortably. Whether you are a beginner or an experienced driver, Excellence Driving School has something that everyone can benefit from.
Complete guide about how to get UAE driving license.
Excellence Driving School Courses
Excellence Driving School provides licensing options for all types of vehicles. Their instructors are patient and knowledgeable, ensuring every student comprehends the material before operating a vehicle.
Car Driving License
Light Bus Car Driving License
Forklift Driving License
The courses offered by Excellence Driving School are comprehensive and tailored to each student's needs. Each course includes intensive theoretical knowledge, practical application behind-the-wheel lessons, and other technical seminars related to road safety.
With excellence as their guiding principle, students can rest assured that they are in the best hands when learning to drive with Excellence Driving Center.
Theory Classes
Excellence Driving School also offers theoretical classes to ensure that all students understand the rules of the roads and safety regulations. Theory classes are structured around essential topics such as defensive driving, road signs, and speed limits.
These classes are offered both online and in-person, ensuring great flexibility for busy individuals or those who prefer to learn online.
Prepare for the official RTA theory test easily by downloading our official application that offers all the theory test questions.
Practical Classes
The practical lessons are designed to teach the skills necessary for driving safely and confidently on the roads. Students will learn the basics of driving in a city, such as understanding traffic signals, merging into busy highways, navigating through roundabouts and busy intersections, and being aware of other drivers on the road. 
They will also learn how to check their mirrors consistently, use their turn signals properly, be aware of blind spots and make safe lane changes. Practical classes cover topics such as positioning the vehicle, mastering speed control, changing lanes, emergency response, and more.
Excellence Driving School Fees Details
The excellence driving school offers three different packages – Regular, Flexi, and Lumpsum– each with different fee structures. The Regular package is offered at a rate of AED 4912.65, the Flexi package at AED 5752.65, and the Lumpsum package at AED 9500.
Package
Fee
Car driving training Days
Training Hours per week
Cancellation/Re-scheduling
Class Timings
Training fees per hour
Fee Details
REGULAR
AED 4912.65
3 days / Week
Mon, Wed, Fri
OR
Tues, Thurs, Sat
Up to 6 hours
48 hours prior to the class
08:30 – 17:30
AED 100
RTA Fees – 1,350
EDC Fees – 3,393 + 5% VAT
Total Fees – 4,912.65
FLEXI
AED 5752.65
All 7 days from Mon – Sun
Up to 14 hours
12 hours prior to the class
08:30 – 17:30
20:00 – 23:00


AED 140
RTA Fees – 1,350
EDC Fees – 4,193 + 5% VAT
Total Fees – 5,752.65
LUMPSUM
AED 9500
5 days from Mon – Sat

Up to 10 hours
24 hours prior to the class

08:30 – 17:30


NA
9,500 + 5% VAT
Total Fees – AED 9,975
Excellence Driving School Timings
Monday
8:00 AM – 10:00 PM
Tuesday
8:00 AM – 10:00 PM
Wednesday
8:00 AM – 10:00 PM
Thursday
8:00 AM – 10:00 PM
Friday
8:00 AM – 12:00 PM
2:30 PM – 10:00 PM
Saturday
8:00 AM – 10:00 PM
Sunday
8:00 AM – 10:00 PM
Excellence Driving School Offers and Discounts
Excellence Driving Center is the perfect option for those looking to learn how to drive. It provides unparalleled value for money with tailored packages and discounts for families and groups. Additionally, the school offers seasonal promotions, allowing customers more ways to save on their driving classes. For anyone hoping to acquire a great deal, Excellence Driving School also features exclusive voucher codes that can be used to get discounts on their courses.
Excellence Driving School Head Office and Contact Number
The head office and contact information of excellence driving school
Address: Excellence Driving PO Box – 446241 Al Qusais Industrial Area – 5 Dubai, United Arab Emirates
Phone: 600515154
Email: [email protected]
Excellence Driving School Branches
To date, the school has established an impressive 10 branches throughout Dubai. Here is a comprehensive list of the locations:
Al Muteena
Bur Dubai
Karama
Hor-Al-Anz
Al Nahda
Al Khail Gate
Al Barsha
Satwa
Freej Al Murar
Port Views