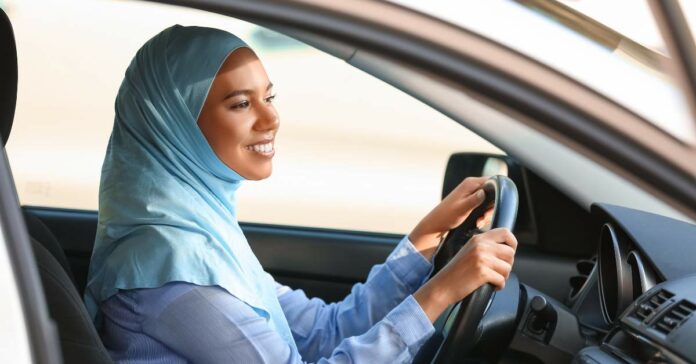 Driving in UAE with a Qatar license is a convenient option for tourists, visitors, residents, and expatriates from Qatar. The reciprocal driving license agreement between the two countries enables a seamless driving experience. However, it's important to know the duration and limitations of driving in UAE with a Qatari license, depending on your status in the country.
This comprehensive guide will provide you with all the information you need to know about driving in UAE using a Qatar license, including the process of converting your license, understanding the rules and regulations, and more.
Can I Drive in UAE with Qatar License
Yes, you can drive in the UAE with a Qatar license, thanks to the reciprocal driving license agreement between the UAE and Qatar. This agreement allows citizens and residents of each country to use their valid driving licenses in the other country without undergoing additional tests or procedures.
Related: We have a comprehensive guide available for you, if you have a UAE driver's license and intend to drive in Qatar.
However, there are certain requirements and processes that must be followed to ensure compliance with UAE laws and regulations.
Tourists and Visitors
Tourists and visitors from Qatar can drive in the UAE using their valid Qatar driving license for the entire duration of their stay. This period typically corresponds to the validity of their visit or tourist visa.
It's essential to carry your passport, visa, and Qatari driving license while driving to avoid any issues.
Residents and Expatriates
For residents and expatriates from Qatar who are planning to settle in the UAE, it's crucial to convert their Qatar driving license to a UAE driving license within 30 days of obtaining their UAE residence visa. Failure to do so could result in fines and penalties.
The conversion process involves submitting the necessary documents, undergoing an eye test, and paying the relevant fees.
Keep in mind that driving in UAE with a Qatari license after becoming a resident without converting it to a UAE license is not allowed and could lead to legal issues.
Process of Converting a Qatar License to a UAE License
Although you can drive in UAE with a Qatar license, it's essential to convert your Qatar license to a UAE one if you plan to become a resident in the UAE.
Note: If you want to convert a GCC license without taking a test, you must be a citizen of the country that issued the license. For instance, a Qatari citizen with a Qatar license can convert it without a test. However, if you're not a citizen, you will need to take a one-time driving test. If you pass, your license will be converted.
The conversion process is relatively straightforward and involves the following steps:
Required Documents
Original and a copy of your valid Qatar driving license
Passport and a copy of your passport
UAE residence visa
Emirates ID
Passport-sized photographs
A No Objection Certificate (NOC) from your employer or sponsor, if required
Steps for Conversion
Visit a UAE driving license center, such as the RTA in Dubai or the Abu Dhabi Police Traffic & Licensing Department, with the required documents. Also possible online via RTA webiste.
Complete the application form and submit the required documents.
Pay the applicable fees for the conversion process.
Undergo an eye test, which can be done at the driving license center or an authorized optical center.
Once your eye test is completed and approved, your Qatar driving license will be exchanged for a UAE driving license. Please note that the conversion process might differ slightly across different emirates in the UAE.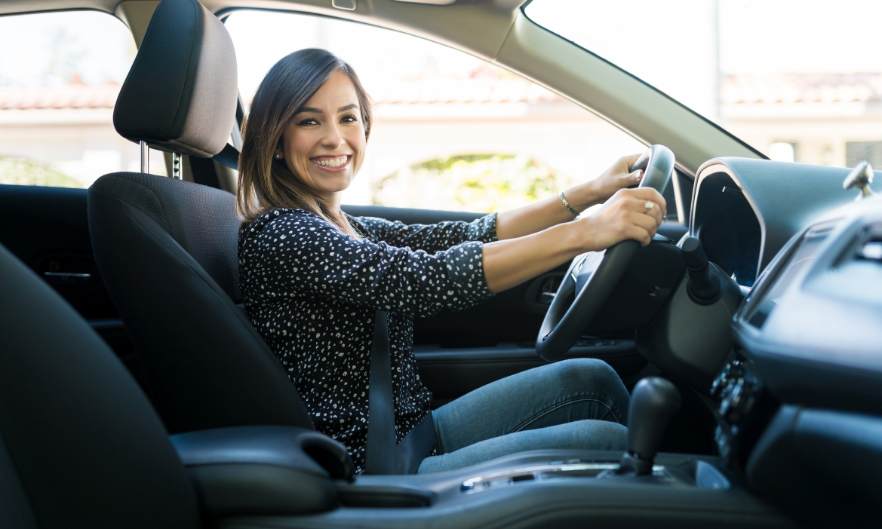 Car Rental Services for Drivers with Qatar License
Car rental services in the UAE are a popular choice for tourists, visitors, and residents alike, providing flexibility and convenience for exploring the country. For drivers with a Qatar license, it's essential to understand the rental process, requirements, and available options to ensure a hassle-free experience.
Eligibility: Drivers with a valid Qatar license can rent a car in the UAE, provided they meet the following criteria:
Must be at least 21 years old (25 years for certain luxury or high-performance vehicles)
Hold a valid Qatar driving license for at least one year
Carry a valid passport and visa (if applicable)
Rental Process: The process for renting a car in the UAE with a Qatar license is straightforward and involves the following steps:
Choose a car rental company: Numerous reputable car rental companies operate in the UAE, including international brands such as Hertz, Avis, and Europcar, as well as local companies like Thrifty and Fast Rent A Car.
Select a vehicle: Browse the available vehicles in the rental company's fleet and choose a suitable option based on your preferences, budget, and requirements.
Provide the necessary documents: Present your valid Qatar driving license, passport, visa (if applicable), and a credit card in your name to the car rental company.
Review the rental agreement: Carefully read the terms and conditions of the rental agreement, including the insurance coverage, mileage allowance, and any additional charges or fees.
Pay the rental fees: Pay the required rental fees and any applicable deposits, which may vary depending on the rental company and vehicle type.
Insurance Requirements: Insurance is a crucial aspect of renting a car in the UAE. Most car rental companies offer a basic insurance package, which covers third-party liability, theft protection, and collision damage waiver (CDW). Additional insurance options, such as personal accident insurance (PAI) or supplemental liability insurance (SLI), can be purchased at an extra cost.
Additional Tips:
Compare prices and offers from different car rental companies to find the best deal.
Book your rental car in advance, especially during peak tourist seasons, to secure your preferred vehicle and avoid last-minute price hikes.
Familiarize yourself with the UAE's traffic rules and regulations to ensure a safe and enjoyable driving experience.
Always inspect the rental car thoroughly for any existing damages before signing the rental agreement and taking possession of the vehicle.
Rules and Regulations for Driving in UAE
When driving in UAE with a Qatar license, it's crucial to be aware of the local traffic rules and regulations. Some important ones include:
Drive on the right side of the road.
Follow the posted speed limits, which may vary depending on the type of road.
Adhere to the UAE's zero-tolerance policy on driving under the influence of alcohol or drugs.
Use seat belts at all times for both drivers and passengers.
Follow the rules for using mobile phones and other electronic devices while driving.
By understanding and following these rules, you can drive safely and legally in the UAE with your Qatar license.