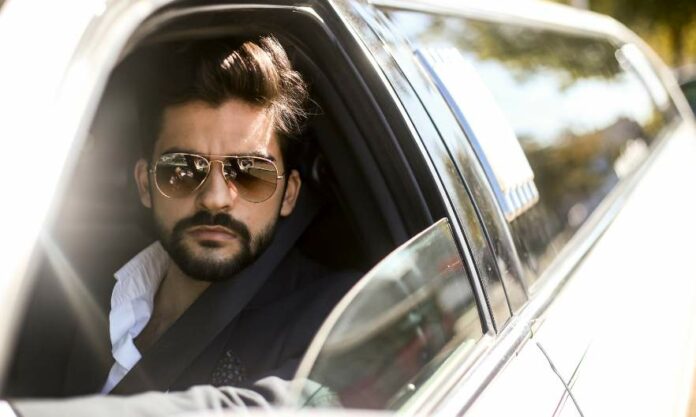 Can I drive in Dubai UAE with Pakistan license is a question that many Pakistanis ask before visiting the UAE. Unfortunately, the answer is no. A regular Pakistani driving license is not valid in Dubai or anywhere else in the UAE. 
However, a way to legally drive in Dubai with a Pakistani driving license is by obtaining an international driving license. 
Driving with Pakistani International Driving Pemit in Dubai
In this article, we will explain the conditions under which you can drive in Dubai with a Pakistani driving license and how to get a UAE driving license.
If you have an international driving license that is valid for UAE, you can drive in Dubai with your Pakistani driving permit, but only if you are on a tourist visa. 
If you live in the UAE or do business in Dubai, you cannot use your Pakistani driving license and must apply for a locally-issued driving license. 
Renting a Car with a Pakistani License
You can rent a car on an international driving license if you fulfill certain conditions, including:
Being on a visit visa,
Having both local and international permits and
Being over 25 years old.
But most car rental services do not allow renting a car on a Pakistani driving license, even if it is an international driving permit.
On a tourist visa, it is illegal to use someone else's car for driving. You must rent a car with insurance coverage to drive legally in Dubai. This means you are only allowed to drive a rented car with insurance while in Dubai.
Using someone else's car for driving is considered a violation of traffic laws and can result in hefty fines and other penalties. Therefore, you must ensure you rent a vehicle with proper insurance coverage before driving in Dubai.
Getting a UAE Driving License
To legally drive in Dubai, you must apply for a locally issued UAE driving license if you hold a resident visa or have a business setup. 
This involves registering in a driving school, attending classes, and passing multiple tests, including the RTA Theory Test. It's essential to follow the procedure of the UAE driving license and learn about the driving fines and other fundamental rules and laws related to driving in Dubai.
You can practice for this test by downloading the official RTA Theory Test Mobile application.
Exploring Dubai with the Metro
If you are looking for an economical travel option in Dubai, we recommend using the metro. Driving a car in Dubai can be challenging, especially for first-time visitors. The road layout is different, and traffic rules are strict, which can take time to understand.
Moreover, if an accident occurs, it can be a complicated and unpleasant experience. The metro is a convenient and reliable way to get around the city. You can purchase metro tickets using the nol Red Ticket, which is available at all metro stations. 
By taking the metro, you can also avoid traffic congestion and parking issues that are common in Dubai.
Our Advise on Driving in Dubai and UAE
If you are planning to apply for a Dubai UAE driving license, it is essential to follow the UAE driving license procedure. You can start by talking to local people or friends who have already obtained a UAE driving license. They can provide you with valuable insights and advice to help you prepare for the tests and avoid any common mistakes.
Additionally, you can watch videos on YouTube to learn from others' personal experiences.
To further help you, we have a dedicated category on our website for driving in Dubai. You can find information about driving fines, traffic laws, and other essential rules related to driving in Dubai.
By familiarizing yourself with these rules, you can ensure a safe and enjoyable driving experience in Dubai. So, whether you're a new driver or an experienced one, make sure to keep yourself informed about the latest driving laws and regulations in Dubai.
Final Thoughts
In conclusion, driving in Dubai, UAE, with a Pakistani driving license is only possible with an international driving license and under certain conditions. It's best to obtain a UAE driving license if you live or work in the UAE to avoid any legal complications. Apply to a driving school, practice for the tests, and be sure to follow the driving laws to enjoy a smooth driving experience in Dubai.