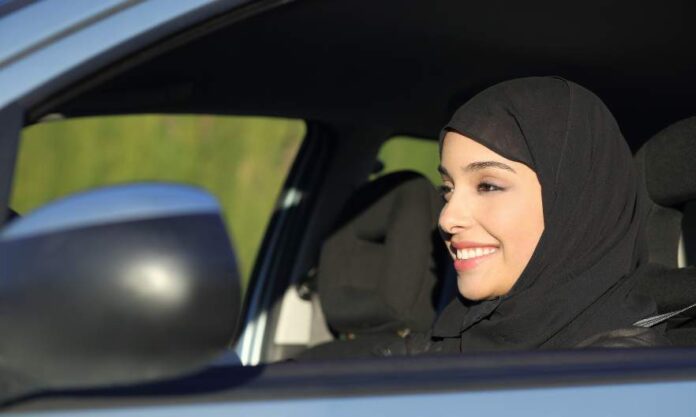 Belhasa Driving Center (BDC) was established in 2001 by Mr. Saif Ahmed Belhasa, the founder and managing director of Belhasa Driving School. With an impressive fleet of over 700 modern cars, Belhasa Driving Center is one of the leading driving instructors in the UAE.
Belhasa Driving Center
Belhasa Driving Center is a leading provider of driving training and services that help people become safe and responsible drivers. Working in partnership with the RTA Dubai, BDC offers comprehensive training programs to obtain driver's licenses in a wide range of categories.
The Belhasa Driving School offers a wide range of driving services, from theoretical to practical lessons and from registration to renewals.
Belhasa's instructors are highly skilled, certified trainers who use the most up-to-date techniques to ensure that all students learn driving safety skills.
Belhasa Driving Center Courses
The Belhasa Driving Center team is made up of highly experienced and dedicated professionals, providing a range of driving lessons for learners of all levels. Course offerings include basic and advanced driving tutorials, lectures, classes, practical sessions, and test prep for
Light Motor Vehicle Driving License,
Forklift Driving License,
Shovel Driving License,
Many other vehicular types.
Here is the detailed procedure if you want to know how to obtain a driving license in the UAE.
Belhasa also offers a range of advanced courses, including Defensive Driving, Night Driving, Emergency Manoeuvring, and Advanced Defensive Driving.
Since Belhasa Driving Center opened its doors, it has successfully trained thousands of students to obtain their driving permits/licenses.
Theory Classes
Before taking the RTA Theory Test, it is mandatory to attend 8 lectures. You can attend these lectures in English, Arabic, or Urdu via our official learning application. Download the app now and get ready for your exam!
If you're looking for extra practice, our website also offers a complete set of RTA Theory Test questions that you can access anytime.
Belhasa Driving Center also offers an RTA Theory Test Crash Course that covers all the topics you need to pass your exam.
Practical Classes
The Belhasa Driving Center program includes practical classes covering:
– Road rules and regulations
– Defensive driving techniques
– Safe and responsible handling of vehicles
Belhasa Driving School Fees Details
These fees cover the cost of obtaining a light vehicle driver's license. Depending on the type of license, fees can vary significantly.
| 20 Hours Fee – Beginner | Regular | Night | Sunday | Shift |
| --- | --- | --- | --- | --- |
| RTA Fees | 1350 | 1350 | 1350 | 1350 |
| BDC Fees | 1265 | 1265 | 1265 | 1265 |
| 20 Hours Fee | 2040 | 2380 | 2720 | 3400 |
| Total 20 Hours Course | 4655 | 4995 | 5335 | 6015 |
If the candidate is below 21 years of age upon acquiring their driver's license, the license fee is 225 AED (made up of 220 AED plus a 5 AED Value Added Tax).
If the individual already possesses a Dubai driver's license and wishes to add another category to it, they would need to pay 325 AED for the additional license.
If a candidate fails their Initial Driving Assessment and Road Test, they must take 4 hours of driving classes before re-taking either test.
To register for these tests, an individual must be at least 17 years and 6 months old.
Additionally, before taking the Theory Test, a RIS-Translation fee of 435 AED is to be paid in order to be able to take the test.
Belhasa Driving School Timings
During the holy month of Ramadan, working hours and routines may be adjusted. Typically, working hours may be shortened.
Day
Timings
Monday
08:25 AM – 10:25 AM
10:30 AM -12:30 PM
12:35 PM – 02:35 PM
03:30 PM – 05:30 PM
Tuesday
08:25 AM – 10:25 AM
10:30 AM -12:30 PM
12:35 PM – 02:35 PM
03:30 PM – 05:30 PM
Wednesday
08:25 AM – 10:25 AM
10:30 AM -12:30 PM
12:35 PM – 02:35 PM
03:30 PM – 05:30 PM
Thursday
08:25 AM – 10:25 AM
10:30 AM -12:30 PM
12:35 PM – 02:35 PM
03:30 PM – 05:30 PM
Friday
On Friday Afternoon only
02:25 PM – 04:25 PM
04:30 PM – 06:30 PM
Saturday
08:25 AM – 10:25 AM
10:30 AM -12:30 PM
12:35 PM – 02:35 PM
03:30 PM – 05:30 PM
Night Course
Belhasa Driving Center provides an excellent opportunity for those who cannot attend regular day classes, offering evening driving classes to cater to their needs. The night classes are held on Mondays, Tuesdays, Wednesdays, Thursdays, Fridays, and Saturdays.
Belhasa driving school night lessons timings.
| Day | Timings |
| --- | --- |
| Monday | 08:00 PM – 10:00 PM |
| Tuesday | 08:00 PM – 10:00 PM |
| Wednesday | 08:00 PM – 10:00 PM |
| Thursday | 08:00 PM – 10:00 PM |
| Friday | 08:00 PM – 10:00 PM |
| Saturday | 08:00 PM – 10:00 PM |
Belhasa Driving Center Offers and Discounts
Learning to drive is an exciting experience, and Belhasa Driving School makes it affordable with its discounts and vouchers. Whether you're a new driver or an experienced one, Belhasa Driving School will ensure you get the best value for your money.
Belhasa Driving School offers various discounts and promotions that make it easier than ever for new drivers to learn. New students can take advantage of discounted rates, while families and groups can benefit from special packages that offer more excellent value. Belhasa Driving School also offers seasonal promotions and exclusive voucher codes to save even more on your driving classes.
Belhasa Driving Center Head Office and Contact Number
Belhasa Driving Center is one of the largest driving centers in the UAE, with 5 main branches and more than 25 kiosks and outlets located around the country. Each branch has dedicated staff who can help you understand the driving process and answer any questions you may have.
| Branch Name | Office Timings | Registration Timings |
| --- | --- | --- |
| Al Wasl | Mon-Sat (8 AM – 5 PM) | Mon-Sat (8 AM – 10 PM) |
| Al Quoz | Mon-Sat (8 AM – 5 PM) | Mon-Sat (8 AM – 10 PM) |
| Jebel Ali | Mon-Sat (7 AM – 4 PM)Sun (7 AM – 1 PM) | Mon-Sat (7 AM – 6 PM) |
| Nad Al Hammar | Mon-Sat (8 AM – 5 PM) | Mon-Sat (8 AM – 10 PM) |
Phone: 800 235 4272
Email: [email protected]