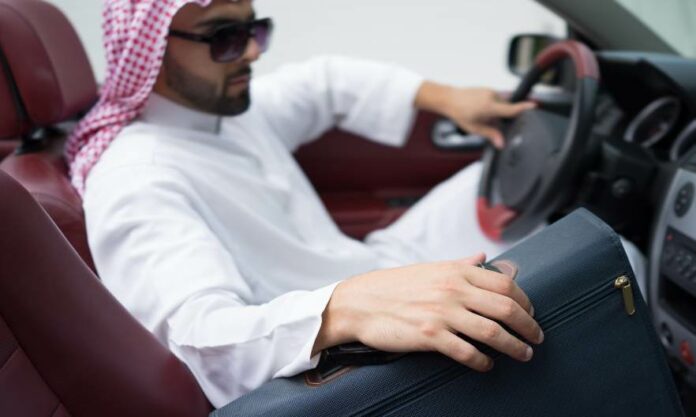 Al Themar Driving School is a renowned driving institution located in Ajman, United Arab Emirates. The school is recognized for its high-quality driving classes and has been serving the community for over a decade. It is conveniently situated opposite the Ajman Freezone main gate, making it easily accessible for students.
Al Themar Driving School
The founders of Al Themar Driving School realized their dream of providing high-quality driving classes in Ajman a decade ago. The school prides itself on its strong reputation, which has been built largely through word-of-mouth referrals from satisfied customers. The school's mission is to impart the right driving skills to the drivers of Ajman and the UAE.
They offer a comprehensive service, taking care of everything from opening the driving file to the collection of the UAE license.
Courses Offered at Al Themar Driving School
Al Themar Driving School offers a variety of driving courses tailored to meet the needs of its diverse student base. The two main types of courses offered are car driving courses and motorcycle driving courses.
The car driving courses are designed to equip students with the necessary skills and knowledge to drive safely and confidently on the roads. These courses cover everything from basic driving skills, traffic rules and regulations, to defensive driving techniques. The goal is to ensure that students not only pass their driving test but also become responsible and safe drivers.
The motorcycle driving courses are intended for those who wish to learn how to ride a motorcycle. These courses focus on teaching students the basics of motorcycle operation, safe riding techniques, and understanding road rules specific to motorcyclists. The aim is to help students become proficient and safe motorcycle riders.
If you're planning to obtain a car or bike license and aim to pass the computer theory test, consider downloading the RTA Theory Test app for free.
Fee Structure
The fee structure at Al Themar Driving School is designed to be flexible and affordable. The school understands that each student has unique needs and circumstances, and therefore, they offer custom pricing options. To get a personalized quote for the driving courses, prospective students are encouraged to call the school directly at their contact numbers. This allows the school to provide a fee structure that is tailored to the specific requirements and budget of each student.
Al Themar Driving School Timings
| Day | Morning Hours | Evening Hours |
| --- | --- | --- |
| Monday | 8:30 AM – 1:30 PM | 4:30 PM – 10:00 PM |
| Tuesday | 8:30 AM – 1:30 PM | 4:30 PM – 10:00 PM |
| Wednesday | 8:30 AM – 1:30 PM | 4:30 PM – 10:00 PM |
| Thursday | 8:30 AM – 1:30 PM | 4:30 PM – 10:00 PM |
| Friday | 8:30 AM – 1:30 PM | 4:30 PM – 10:00 PM |
| Saturday | 8:30 AM – 1:30 PM | 4:30 PM – 10:00 PM |
| Sunday | 8:30 AM – 1:30 PM | 4:30 PM – 10:00 PM |
Al Themar Driving School Reviews
Al Themar Driving School has received positive feedback from its students on Google reviews, with an impressive rating of 4.4 stars. The reviews highlight the school's professional and friendly instructors, flexible service, and effective teaching methods.
One student, Muhasin M, expressed gratitude towards instructors Mohiyudeen, Siddiq, and Rameez for their helpful instructions. This student was able to successfully obtain their driving license after their third attempt, attributing their success to the guidance provided by these instructors.
These reviews indicate that Al Themar Driving School is a highly recommended institution for those seeking to learn driving skills in Ajman, United Arab Emirates. The school's high rating and positive reviews reflect its commitment to providing quality driving education to its students.
Contact Information
Phone Number 1: 050 697 1326
Phone Number 2: 055 936 6460
Address: Opposite Rashidiya Park for ladies and children (Old Ladies Park Ajman), Near Al Omran Rent A Car, Jamal Al Din Afghani Street, Ajman, United Arab Emirates