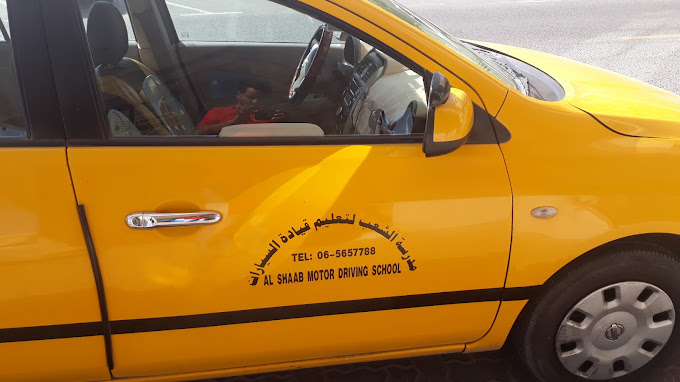 Al Shaab Motor Driving School is a premier institution for driving education. With over a decade of experience in creating competent and confident drivers, this school is known for its comprehensive courses, experienced instructors, and commitment to road safety.
About Al Shaab Motor Driving School
Established in 2005, Al Shaab Motor Driving School has been dedicated to providing top-notch driving education to thousands of students. Their mission is to ensure that each student gains a solid foundation of driving knowledge and skills, promoting safety and responsibility on the road.
One of the standout features of Al Shaab Motor Driving School is its diverse and multilingual team. The instructors are proficient in multiple languages, including Arabic, English, Hindi, Punjabi, and Urdu. This linguistic diversity allows them to assist students in their native language, creating a comfortable learning environment.
This commitment to personalized, language-specific instruction sets Al Shaab Motor Driving School apart, making it a preferred choice for many aspiring drivers.
Courses Offered
Al Shaab Motor Driving School offers a wide range of courses tailored to meet the needs of a diverse student base. Their comprehensive curriculum covers all types of vehicle driving licenses, including motorcycles, cars, trucks, and buses.
Motorcycle License Course: This course is designed for those who wish to master the art of two-wheeler driving. It covers the basics of motorcycle handling, road safety, and traffic rules.
Car License Course: This course is for individuals who want to learn about car driving. It includes both theoretical knowledge and practical skills needed to drive a car safely.
Commercial Vehicle License Course: For those interested in driving commercial vehicles such as trucks and buses, Al Shaab offers specialized courses that focus on the unique challenges and safety measures associated with these vehicles.
In addition to these, Al Shaab Motor Driving School also offers the following courses:
Beginner's Course: Designed for first-time drivers, this course covers the basics of driving, road signs, and safety rules.
Advanced Course: Ideal for drivers looking to enhance their skills, this course delves into advanced driving techniques and defensive driving.
Refresher Course: This course is perfect for those who want to update their driving skills or have not driven for a while.
Private Lessons: Recognizing that some students may prefer one-on-one instruction, Al Shaab also offers personal private lessons. These lessons provide individualized attention and can be tailored to the specific needs and pace of the student.
With such a diverse range of courses, Al Shaab Motor Driving School caters to the needs of every aspiring driver, ensuring they are well-equipped to navigate the roads safely and confidently.
Al Shaab Motor Driving School believes in providing quality education at affordable prices, and their fee structure reflects this commitment. They offer different fee plans tailored to the specific needs of various types of learners.
Beginner's Plan: For first-time drivers who are starting from scratch, the Beginner's Plan covers all the necessary training and materials. The cost of this plan reflects the comprehensive nature of the course.
Foreign License Conversion Plan: For individuals who already hold a foreign driving license and wish to convert it to a local one, Al Shaab offers a Foreign License Conversion Plan. This plan includes specific training focusing on local driving rules and regulations, and its cost is set accordingly.
Local Emirati National Plan: Recognizing the unique needs of local Emirati nationals, Al Shaab has a special plan for them. This plan takes into account the familiarity that Emirati nationals may already have with local driving conditions and is priced differently.
In addition to these, Al Shaab also offers flexible payment options and discounts for students and seniors. The exact fees for each plan can be obtained by contacting Al Shaab Motor Driving School directly.
To pass the RTA computer theory test on your first attempt, it's highly recommended to download and practice using the RTA theory test app.
Working Hours
Al Shaab Motor Driving School operates on a flexible schedule to accommodate the varied needs of their students. Here are the working hours for each day of the week:
| Day | Working Hours |
| --- | --- |
| Monday | 7:30 AM – 5:30 AM |
| Tuesday | 7:30 AM – 5:30 AM |
| Wednesday | 7:30 AM – 5:30 PM |
| Thursday | 7:30 AM – 5:30 AM |
| Friday | 7:30 AM – 11:30 AM |
| Saturday | 8:30 AM – 5:00 PM |
| Sunday | 8:00 AM – 1:00 AM |
Al Shaab Motor Driving School Reviews
Al Shaab Motor Driving School has received numerous positive reviews from its students, reflecting its commitment to providing quality driving education. Here are some of the reviews from students:
"The Greatest Driver in Al Shaab School Is Abbas Ghous, he is one of the best and most experienced drivers. He teaches everything with ease and make me happy all the time when I am driving. I would recommend his name to each and everyone." – Lowai Hakim
"A big thank you to my instructor Ghous Abbas he is very patient, and professional. He makes good jokes to make you feel relaxed. Very friendly & good listener. He will not only teach you to pass your driving test but to be a good driver." – Victor Varghese
"Al Shaab driving school have one of the very talented, professional and friendly instructors named Ghous Abbas. His patience level is amazing. He is good in teaching skills and talks very friendly with students. I prefer him for reference." – Sujith Nair
These reviews highlight the school's dedication to its students, the professionalism of its instructors, and its effectiveness in preparing students for their driving tests.
Contact Information
For more information or to schedule a class, you can reach out to Al Shaab Motor Driving School at:
Phone: +971 55 786 1177
Address: 13 2 St – Al Sharq – Al Nasserya – Sharjah – United Arab Emirates
Feel free to contact them during their working hours to inquire about their courses, fees, or any other information you may need.
Conclusion
Al Shaab Motor Driving School is more than just a driving school; it's a community committed to creating safe and responsible drivers. If you're considering learning to drive or enhancing your driving skills, Al Shaab could be the right choice for you. Contact them for more information or to schedule your first class.