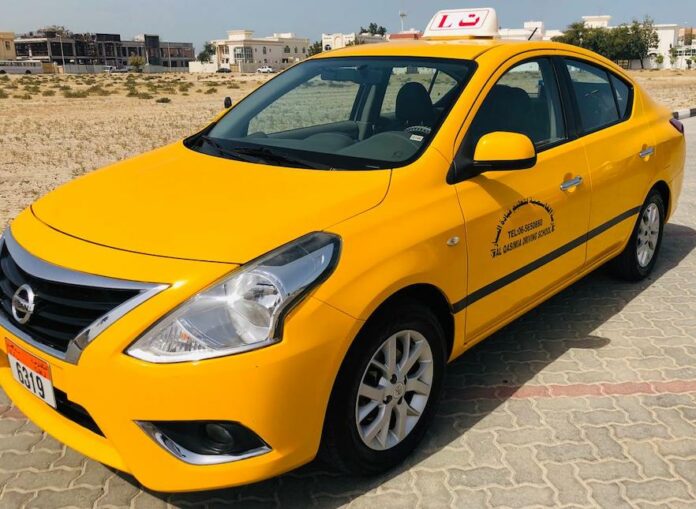 Al Qasimia Driving School is a leading institution in the realm of driving education. The school is renowned for its comprehensive curriculum, experienced instructors, and strong commitment to promoting safety and responsibility on the road.
Al Qasimia Driving School
Al Qasimia Driving School is a premier institution for driving education. With a mission to ensure that each student gains a solid foundation of driving knowledge and skills, the school promotes safety and responsibility on the road. The school is known for its comprehensive courses, experienced instructors, and commitment to road safety.
The team at Al Qasimia Driving School is a diverse group of professionals who are not only experts in their field but also multilingual. They understand the importance of clear communication in learning, and therefore, they are equipped to assist students in their native languages. The team is proficient in Arabic, English, Hindi, Punjabi, and Urdu.
This multilingual proficiency allows them to provide instructions in a language that the student is most comfortable with, thereby enhancing the learning experience.
Courses Offered
At Al Qasimia Driving School, a variety of driving courses are available to cater to different needs and preferences. Here's a simplified explanation of the courses they offer:
Motorcycle Riding Course: This is a course for those who want to learn how to ride a motorcycle. It covers the basics of how to control a motorcycle, the importance of safety on the road, and understanding traffic rules.
Car Driving Course: This course is meant for those who want to learn how to drive a car. It provides a combination of theoretical knowledge and practical skills to ensure safe driving.
Commercial Vehicle Driving Course: For those who are interested in learning how to drive large vehicles like trucks and buses, Al Qasimia offers special courses. These courses focus on the specific skills and safety measures needed for driving these types of vehicles.
In addition to these, Al Qasimia Driving School also provides the following courses:
Course for Beginners: This course is designed for people who are new to driving. It covers basic driving techniques, understanding road signs, and important safety rules.
Advanced Driving Course: This course is suitable for drivers who already know how to drive but want to improve their skills. It covers advanced driving techniques and defensive driving strategies.
Refresher Course: This course is ideal for those who haven't driven for some time or want to update their driving skills.
Private Lessons: For students who prefer one-on-one instruction, Al Qasimia offers private lessons. These lessons provide personalized attention and can be adjusted to match the student's learning pace and needs.
To pass the RTA Computer Test exam, we advise you to download our official theory test application for preparation.
Fee Structure
Al Qasimia Driving School offers a clear and transparent fee structure for its various courses. Here's a breakdown of the fees:
Assessment (Road Training): 15 classes are mandatory before the driving test. The fee for this is AED 1,155.00. This applies to students from the following Gulf countries: U.A.E., Oman, Bahrain, Saudi Arabia, and Kuwait.
Final (Road Training): 10 classes are compulsory before the driving test, costing AED 840.00.
Parking: 5 classes are mandatory before the driving test, with a fee of AED 420.00.
Final: 5 classes are compulsory before the driving test. License holders are exempted from Parking and Assessment as per the rules. The fee for this is AED 577.50.
The total fee for all the classes is AED 2,415.00, and the total number of classes is 30. Each class has a duration of 45 minutes.
Additional services include free pick-up and drop-off, and night driving classes are available until 9 pm at no extra charge. The prices for all the classes remain the same, ensuring no hidden costs.
Beginner's Plan: For first-time drivers who are starting from scratch, the Beginner's Plan covers all the necessary training and materials.
Foreign License Conversion Plan: For individuals who already hold a foreign driving license and wish to convert it to a local one, Al Qasimia offers a Foreign License Conversion Plan. This plan includes specific training focusing on local driving rules and regulations.
Local Emirati National Plan: Recognizing the unique needs of local Emirati nationals, Al Qasimia has a special plan for them. This plan takes into account the familiarity that Emirati nationals may already have with local driving conditions.
For the exact fees for each plan, it is recommended to contact the school directly.
Working Hours
Al Qasimia Driving School has a flexible timetable to suit the diverse needs of their students.
| Day | Operating Hours |
| --- | --- |
| Monday | 8:00 AM – 6:00 PM |
| Tuesday | 8:00 AM – 6:00 PM |
| Wednesday | 8:00 AM – 6:00 PM |
| Thursday | 8:00 AM – 6:00 PM |
| Friday | Closed |
| Saturday | 8:00 AM – 6:00 PM |
| Sunday | 8:00 AM – 6:00 PM |
Please note that the school's operating hours may change on public holidays.
Al Qasimia Driving School Reviews
Al Qasimia Driving School has received a high rating of 4.8 stars from over 32 reviews on Google, demonstrating its commitment to providing quality driving education. Here are some of the highlights from the reviews:
Rupali Waskar: Rupali had a great learning experience with her teacher Mrs. Kalsoom Ahmed. She appreciated the training and the fact that she was encouraged to drive in different and busy areas to gain confidence in rush hours.
vinus p: Vinus found his instructor to be one of the best people he's met, not just as an instructor but as a person. He appreciated the positivity, patience, and helpfulness throughout his lessons and tests. He also enjoyed the jokes and laughs that kept him motivated.
Sayed Irfan: Sayed passed his final test and attributes his success to his instructor Abdul Kareem Latheef. He praised Abdul's personality and thanked him for his role in Sayed's successful journey in acquiring his driving license.
One reviewer also mentioned that they highly recommend Al Qasimia Driving School and managed to pass everything on the first attempt thanks to their instructor Mustafa Kamal. The total expense was around 5000 Dirhams.
Contact Information
If you wish to get in touch with Al Qasimia Driving School, here are the details:
Phone Number: +971 50 786 3441
Address: Office no. 14, Al Nasserya Driving Complex, 2 St, Sharjah, United Arab Emirates
Feel free to reach out to them for any queries or further information.
Conclusion
Al Qasimia Motor Driving School is more than just a driving school; it's a community committed to creating safe and responsible drivers. If you're considering learning to drive or enhancing your driving skills, Al Qasimia could be the right choice for you. Contact them for more information or to schedule your first class.