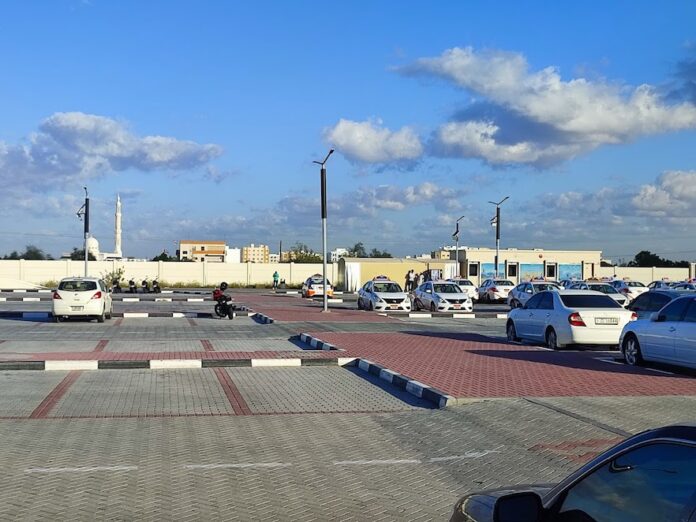 Al Dhaid Motor Driving School, located in Al Dhaid, Sharjah, is a renowned institution that has been nurturing confident and safe drivers since 1979. Founded by Abdulrahman Almusallam Alkhaaldi, the school has been serving the community with valuable and affordable driving education. In 1997, his son, Mohammed Abdulrahman Almusallam Alkhaaldi, expanded the business, adding more services and relocating the school to Al Nasseriya, Sharjah.
Al Dhaid Motor Driving School
With over 43 years of experience, the school's primary focus is to deliver cost-effective and value-adding services, thereby maximizing the competitive advantage of their clients.
The team at Al Dhaid Motor Driving School is diverse and multilingual. The instructors are fluent in a variety of languages, which allows them to assist students in their native language and ensure effective communication during the learning process.
The team is proficient in Arabic, English, Hindi, Punjabi, and Urdu. This linguistic diversity enables the school to cater to a wide range of students and provide a more personalized and comfortable learning experience.
The ability of instructors to communicate in multiple languages is not just about convenience; it's about ensuring that every student fully understands the rules of the road and the nuances of safe driving. At Al Dhaid Motor Driving School, effective communication is considered key to effective learning.
Courses Offered
Al Dhaid Motor Driving School provides a variety of courses to help you become a confident and safe driver. Here's what you can learn:
Motorcycle License Course: Want to ride a motorcycle with confidence? This course teaches you how to handle a motorcycle, understand road safety, and follow traffic rules.
Car License Course: If you're eager to drive a car, this course is for you. It gives you a mix of theory and practical lessons to help you drive a car safely on the roads.
Commercial Vehicle License Course: Interested in driving big vehicles like trucks and buses? This course focuses on the unique skills you need to drive commercial vehicles safely.
Beginner's Course: New to driving? Start with the basics. This course teaches you simple driving techniques, the meaning of road signs, and important safety rules.
Advanced Course: Already know how to drive but want to get better? This course helps you learn advanced driving techniques and how to drive defensively.
Refresher Course: Haven't driven in a while or want to update your skills? This course is perfect for brushing up your driving skills.
Private Lessons: If you prefer learning alone, Al Dhaid Motor Driving School offers private lessons. These lessons give you personal attention and are customized to your learning speed and needs.
To pass the theory test in Sharjah, download our RTA Theory Test application. It's designed to help you pass the exam on your first attempt.
Fee Structure
At Al Dhaid Motor Driving School, the fee structure is designed to cater to the unique needs of different learners. The school recognizes that each learner has a different background and level of experience, and therefore, offers different plans accordingly.
Beginners: If you're new to driving, the school has a specific plan for you. This plan is designed to cover all the basics and ensure that you become a confident driver.
Foreign Driving License Holders: If you already hold a foreign driving license and wish to learn as per the local driving norms, the school offers a different plan. This plan is tailored to help you adapt your existing driving skills to the local road conditions and regulations.
Local Emirate Nationals: For local Emirate nationals, the school offers a different fee plan. This plan takes into account the specific needs and requirements of local nationals.
Please note that for detailed information about the fees for each plan, it is recommended to contact the school directly.
Al Dhaid Motor Driving School is committed to providing quality driving education that is affordable and accessible to all.
Working Hours
Al Dhaid Motor Driving School operates on the following schedule:
| Day | Working Hours |
| --- | --- |
| Monday | 7:00 AM – 5:00 PM |
| Tuesday | 7:00 AM – 5:00 PM |
| Wednesday | 7:00 AM – 5:00 PM |
| Thursday | 7:00 AM – 5:00 PM |
| Friday | 7:00 AM – 11:30 AM |
| Saturday | 8:00 AM – 2:00 PM |
| Sunday | 8:00 AM – 5:00 PM |
Please note that the school's working hours may vary on public holidays.
Al Dhaid Motor Driving Reviews
Al Dhaid Motor Driving School has received an impressive rating of 4.9 out of 5 from over 700 reviews on Google, indicating a high level of customer satisfaction. Here are some highlights from the reviews:
Anne Dabuyan highly recommends the driving school. She appreciates the professionalism and kindness of the staff, especially Ms. Mary Doris, who helped her successfully get her license in under two months.
Ivy Jorquin had a great experience with her lessons, particularly praising her instructor, Ms. Doris. She passed her final exam on the first attempt and found the learning experience thrilling.
April Jane Solas thanks her instructor, Ms. Donalyn, for helping her get her license on the first attempt. She appreciated Ms. Donalyn's soft-spoken manner and timely arrival for classes.
These reviews suggest that Al Dhaid Motor Driving School is well-regarded by its students for its professional and supportive instructors, effective teaching methods, and high success rate.
Contact Information
Address: Al Sharq – Al Nasserya – PO Box 979 – Sharjah, United Arab Emirates
Mobile/WhatsApp: 0506304311
Office Number: 065655361
Email:

[email protected]