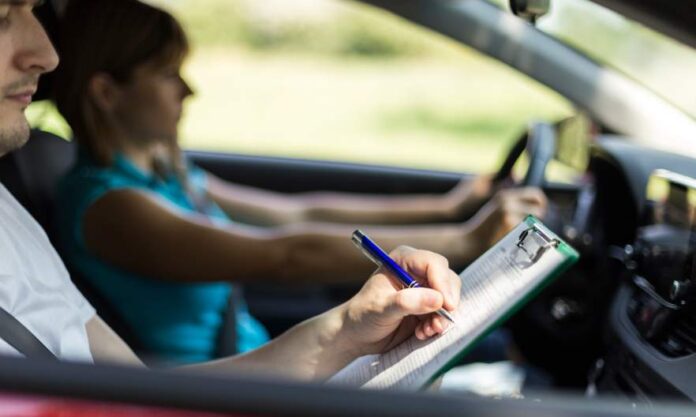 The Ajman Driving Academy is a highly-respected driving school that operates under the auspices of the Security Services Support Authority of the Government of Ajman. It has a well-earned reputation for providing a comprehensive range of services, from driving lectures and practical training to conducting theory tests.
It is important to identify the specific category of driving license required for your needs in the UAE, as there are eight distinct types of driving licenses.
Ajman Driving Academy
The Academy also provides a pickup service from any location within Ajman City limits so that you can go straight to your lesson without worrying about transportation.
All teachers speak English as a common language, so no matter what your native language is, you can rest assured that you will understand all instructions given during a lesson or test.
Looking for a comprehensive guide to getting your driving license?
Ajman Driving Academy Courses
All programs offered by the Academy are designed to meet the highest safety standards and ensure a quality learning experience for all students. The certified instructors at the Academy are well-versed in a variety of driving techniques, including defensive driving and eco-driving, to help their students become better drivers.
School offers driving classes for the following vehicles:
Light Motor Vehicles (LMVs),
Light and Heavy Forklifts, and
Light Buses.
Theory Classes
They offer a range of mock tests to prepare students for the UAE's road theory test. Our official theory test application is free on both the Google PlayStore and Apple AppStore. The app provides a convenient way to sharpen your theoretical knowledge and enhance your chances of success in the actual examination.
Practical Classes
The practical driving lessons at Ajman Driving School will teach you the basics of driving in a city, such as understanding traffic signals, merging into busy highways, navigating through roundabouts and busy intersections, being aware of other drivers on the road, and more.
The school also provides a range of courses that cover various topics, such as defensive driving techniques, vehicle maintenance, night driving safety measures, and accident avoidance.
If you're a beginner, we highly recommend that you familiarize yourself with The Essential Beginner Driving Skills You Should Know.
Ajman Driving School Fees Details
The Ajman Driving School is a great place to learn the rules and regulations of driving for a lifetime. It offers a comprehensive program that goes through a full 8-lecture course, each lecture being around 35 to 40 minutes long. The total cost for the course is 480 AED, which includes a 5% Value Added Tax [VAT] charge.
Additionally, there are a number of other fees that you will need to pay, depending on the category and individual needs of the candidate. These include a file opening fee as well as an administration fee that can vary depending on location and eligibility.
Ajman Driving School Timings
| | |
| --- | --- |
| Monday | 7:30 AM – 8:00 PM |
| Tuesday | 7:30 AM – 8:00 PM |
| Wednesday | 7:30 AM – 8:00 PM |
| Thursday | 7:30 AM – 8:00 PM |
| Friday | 7:30 AM – 12:00 PM |
| Saturday | Closed |
| Sunday | Closed |
Ajman Driving Academy Offers and Discounts
Ajman Driving Academy is a leading driving school in the region, offering a range of services designed to help learners gain a secure and safe driving experience. With a wide range of packages available, they can meet various budgets and needs. They also offer discounts for families and groups and seasonal promotions to help customers save on their driving classes.
Ajman Driving Academy Head Office and Contact Number
Address: Al Hamidiya 1 – Ajman – United Arab Emirates
Phone: +971 6 701 9999